Ed Davidson Retiring After 45 Years in the Industry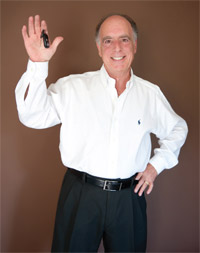 DALLAS -- Ed Davidson has seen his career come full circle and now, he is ready to take a step back from the convenience store industry and conquer his bucket list.
Davidson shared with CSNews Online that he plans to retire from 7-Eleven Inc. on Oct. 1. This decision comes 45 years after he first joined the c-store industry by taking a summer job as a clerk at a 7-Eleven convenience store in Woodbridge, N.J.
In 1970, he joined the Dallas-based retail chain's management trainee program. From there, several career changes took him through the convenience retail landscape. He held positions at Majik Markets in Atlanta, Charter Marketing in Jacksonville, Fla., Amoco Oil in Chicago, and BP Amoco in Virginia. Davidson also served as president of the New England Convenience Store Association from 1987 to 1988, an experience he said taught him to lead by example and strive to create win-win, long-term relationships.
In 2007, Davidson made his way back to 7-Eleven as a new business development representative in the Virginia area. He currently serves as senior real estate manager.
Throughout his long career, Davidson has experienced many major industry changes for the better and worse, he said. These include oil companies merging and consolidating and coming on board with c-stores where service stations used to stand; c-stores becoming major gasoline operations themselves; companies getting into or out of the foodservice market; major oil companies returning to their roots of gasoline production and improving green energy programs; and weathering the storms of recession, international crises abroad and bankruptcies.
A graduate of Seton Hall University's Business and Teaching School, Davidson is married to his teenage sweetheart Gae. They have a daughter, Jill, and two grandchildren, Connor and Abby.
"Through it all, it gave me 45 years of enjoyment that all started out as a job and went on to be a career," Davidson told CSNews Online. "[I] will miss the excitement and the changes and the ups and downs, but the time has come to chase the items on my bucket list with my bride of 45 years."