In Effort to Be More Convenient, Walmart Is Opening More C-stores
Get great content like this right in your inbox.
Subscribe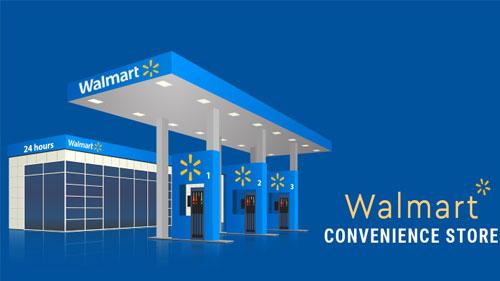 BENTONVILLE, Ark. — Walmart has been taking steps to become more convenient, and this time it's doing so by expanding its convenience store pilot footprint in the Lone Star State.
As the retailer plans to open more c-stores in the Dallas-Fort Worth area, it began welcoming customers to its newest location at 6000 Coit Road in Plano. The 2,900-square-foot c-store features eight fuel pumps, reported Dallas News.
Convenience stores are part of Walmart's strategy to find ways to be more convenient and are another piece of the retailer's efforts, which include online delivery, curbside pickup and pickup towers, according to Anne Hatfield, Walmart spokesperson in Texas. "It's all about choices," she said.
Walmart tests and rolls out many of its new plans in Dallas-Fort Worth because "it's an important market and we like the feedback from Dallas," Hatfield remarked.
In 2017, Walmart unveiled its latest c-store concept in Rogers, Ark., located near the retailer's Bentonville headquarters. The 2,500-square-foot fuel station and c-store combo replaces the previous kiosk at the existing fuel station, which was manned by one employee and offered a small selection of c-store staples like candy, chips and soft drinks, as Convenience Store News previously reported.
Later that year, it opened a c-store south of Fort Worth in Crowley that has the traditional c-store trappings, like an ICEE machine, roller grill and walk-in beer refrigerator. Another is planned for Avon, Ohio.
All c-stores, however, are still in test mode, according to Hatfield. Each feature eight fuel pumps that are open from 5 a.m. to 11 p.m. and are situated in Walmart Supercenter parking lots that didn't already have gasoline pumps.
No free-standing locations are planned for now, Hatfield noted, adding that three more c-stores are planned for later this year at: 4801 South Cooper St. in Arlington; 6360 Lake Worth Blvd. in Lake Worth; and 4691 TX-121 in Lewisville.