Electric Cars Could Take Juice Out of C-stores' Beverage Business
Get great content like this right in your inbox.
Subscribe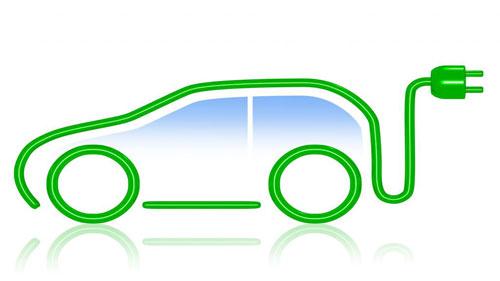 WASHINGTON, D.C. — If electric vehicle (EV) drivers aren't stopping at gas stations to fill their tanks, opportunities for impulse purchases inside convenience stores could dry up.
As The Washington Post reported, that's a real possibility according to Morgan Stanley analysts who wrote that c-stores could see a hit in beverage sales as more EVs hit the road.
Conversely, c-store industry experts say any substantial threat regarding EV is still decades away. While energy-efficient vehicles may catch on with time, more immediate competition for c-stores comes from other brick-and-mortar and online retailers looking to sell convenience.
"Beverages drive sales, and beverages drive profits at convenience stores, so any competition that could reduce those sales and those profits is a concern," said Jeff Lenard, vice president of strategic industry initiatives for NACS, the Association for Convenience & Fuel Retailing. "However, I think that stores will do what they always do: They'll find a better way to compete."
A Morgan Stanley report published on April 4 noted that EVs make up a small fraction of all vehicles on the road today; however, rapid growth in the future is not unreasonable.
Not only would c-stores that sell beverages take a hit, but so would beverage companies — the most vulnerable of which could be Monster Beverages, which boasts 63 percent of U.S. sales from gas and convenience stores, according to the analysts.
The report also noted that alcoholic drinks and tobacco products sold at c-stores may not take the same hit because many customers getting gas buy beverages impulsively and to drink right away, while tobacco products are addictive enough to keep customers coming back.
Lenard said fuel accounts for only 40 percent of profit for gas stations, meaning most money is made inside the store. Drinks make up a bulk of those sales, according to a NACS survey, stating that nearly half of all c-store customers mainly went into a store to buy a beverage.
Still, Lenard and others in the industry say electric cars won't pose a major challenge to convenience stores until they are driven en masse. Statistics from InsideEVs show that from December 2010 — when the Nissan LEAF and Chevy Volt models went on sale — to February 2018, there were 418,000 battery EV sales and 374,000 plug-in hybrid sales. In that time, the combined market share of all electric vehicles as a percent of new vehicle sales was 0.7 percent, the Washington Post reported.
That's not to say convenience store owners don't worry about losing customers. Lenard pointed to the range of businesses — clothing shops, hardware stores and more — that sell beverages at check-out. And online outlets are ramping up grocery and food delivery services.
"Everyone is selling convenience," he said.
Grant McAllister, an industry expert at ADD Systems, said one way for convenience stores to respond to EV sales is to install charging stations that may keep customers on site longer than if they just needed to top off a tank of gas. However, he said lasting effects of EVs on beverage sales were still 20 years away. Right now, new laws imposing taxes on sugary beverages or competition from quick-service restaurants matter more.
"The good news is, the value of convenience has never been higher," Lenard said. "The bad news is that everyone realizes and wants a piece."