Enmarket Taps Giesick as President
Get great content like this right in your inbox.
Subscribe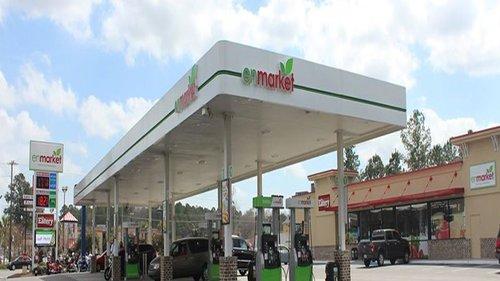 SAVANNAH, Ga. — A locally based convenience retailer is going into the new year with new leadership.
Enmarket has named Brett Giesick as president of the c-store company. In his new role, Giesick now has top and bottom line responsibility for Enmarket and leads marketing, operations, accounting, foodservice, training, fuel procurement, logistics, and pricing, real estate and construction, facilities, safety and security, and all other support teams.
Giesick joined the retailer in February. Under his leadership, Enmarket has expanded their regional footprint with the recent acquisition of Glennville-based Clyde's Markets.
As CSNews Online previously reported, Enmarket took over operations of 35 Clyde's Market convenience stores in Southeast Georgia in early December. With the close of the acquisition, Enmarket's footprint comprises 90 locations spanning across Georgia, North Carolina and South Carolina.
The deal also included the purchase of Woodland Oil in Vidalia.
Giesick formerly served as the chief retail officer of Temple, Texas-based CEFCO Convenience Stores, the retail arm of Fikes Wholesale Inc. CEFCO operates 254 stores in a seven-state market area.
"This is a very exciting time to be part of the Enmarket team, and I am proud to provide the vision, support, and leadership for the company with stores located in Georgia, South and North Carolina," Giesick said. "We have a strategic growth plan for both acquisitions and new to industry locations and are actively pursuing both growth vehicles."
Founded as Interstate Stations in 1963 by Robert Demere, Enmark Stations Inc., which operates as Enmarket, is a family-run business. Enmarket is a subsidiary of Savannah-based Colonial Group Inc.