Enmarket's Truck Stop Acquisition Expands Its Diesel Fuel Business
Get great content like this right in your inbox.
Subscribe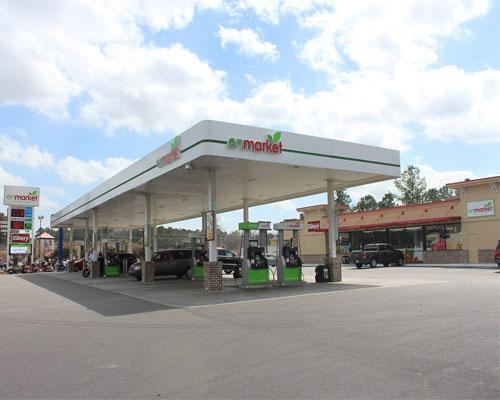 SAVANNAH, Ga. — Enmarket is expanding its diesel fuel business with the acquisition of Joker Joe's Truck Stop in Hardeeville, S.C.
The move expands the convenience store retailer's reach in a key market extending from Savannah to Charleston, S.C.
Enmarket assumed operations of Joker Joe's on Sept. 6. In addition to growing the retailer's services and territory served, the purchase will significantly enlarge its diesel fuel business.
"This acquisition is a strategic move for us as we have plans to expand our diesel business through new to industry construction," said Brett Giesick, president of Enmarket. "But more than that, it is another example of our commitment to further build our brand in the Southeast by filling in the geography from Savannah to Charleston with a strong Enmarket presence in convenience stores, restaurants and truck stops."
The new Enmarket c-store is located just north of Savannah on Interstate 95 at exit 8 in Hardeeville. The busy interchange at U.S. Highway 278 serves as the gateway to Hilton Head Island and the South Carolina Lowcountry.
The 13,000-square-foot facility, which includes nine diesel lanes, will remain open 24 hours a day, seven days a week, while the building and nine-acre property go through a significant remodel, according to Enmarket.
Improvements to be made include an enlarged trucker's lounge, showers, truck scales and laundry equipment, as well as resurfaced parking lot and overnight parking for over-the-road and RV drivers.
The updated c-store will feature freshly prepared hot and cold grab-and-go food options, frozen yogurt, state-of-the-art bean-to-cup coffee brewers and an expanded cooler and beer cave. Enmarket will also continue to be an area destination for fireworks, which is what Joker Joe's was best known for.
As part of the remodel, Enmarket will add Fuzzy's Taco Shop, a Baja-style fast-casual Mexican restaurant franchise that features plenty of seating and a full bar. Fuzzy's Taco Shops have more than 100 franchises nationwide. It marks Enmarket's first fast-casual style restaurant, with plans to open additional Fuzzy's locations beginning in 2019.
"The executives at Fuzzy's Taco Shop are thrilled to introduce the concept to the Savannah area by way of Enmarket," Giesick said. "The brand originated in Texas and earned a cult-like following behind a high-quality product served at an affordable price, which makes it an ideal fit for Enmarket and our customers."
Savannah-based Enmarket operates 122 c-stores and 14 quick-service restaurants throughout Georgia, North Carolina and South Carolina.