The Evolution of Vehicles Will Change the C-store Industry
Get great content like this right in your inbox.
Subscribe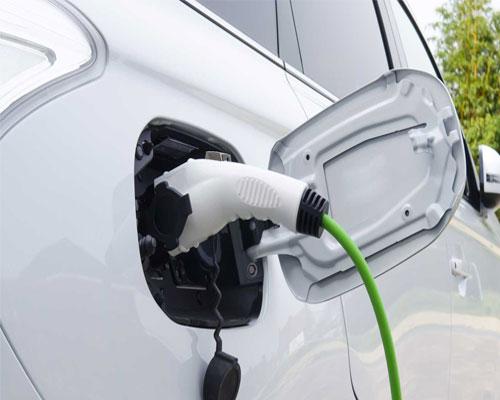 NATIONAL REPORT — Despite the headlines they've generated, alternative vehicles are not yet filling up the roads. Research presented at the Fuels Institute's FUELS2018 event in May showed that electric vehicles (EVs) are a small portion of the total population on the road, with growth hampered by higher prices and limited availability. But slow growth isn't no growth.
And today's technology is evolving faster than expected. As electric cars and connected cars begin to enter the mainstream, and consumers shift their approach to vehicle transportation, convenience store and fuel retailers will need to adapt or get left behind.
"In order to survive, the modern c-store MUST evolve from the low-cost leader category of fuel to address what will get customers to stop in the future," said Michael Johnson, vice president of North America for TLM Technologies Inc., which works with convenience and fuel retailers to develop unique technologies and integrate the systems necessary to make smarter, more profitable decisions.
The first challenge that vehicles of the future pose is a reduction in the number of gas-station visits consumers will make on average. If a driver who gets 30 miles per gallon (MPG) and fills up every two weeks purchases a 58 MPG hybrid, he or she will only need to buy gas every three to four weeks — or half the number of annual visits they previously made, Johnson noted.
"Unless other aspects of convenience stores, beyond fuel, are emphasized, consumers will have less reason to stop in, causing profits to erode," he explained.
A variety of other factors also will change the way consumers travel and why they visit c-stores, according to Gunter Pfau, founder and CEO of Stuzo, which offers connected commerce technology solutions and product strategy, design and engineering services.
"This is a technology disruption powered by improved and lower-cost batteries, exponentially greater and less expensive computing power, and the advantage of car hailing services such as Uber and Lyft, which have already changed the behaviors of millions of consumers," he said.
Pfau also predicts that the eventual existence of autonomous car fleets will prompt consumption of transportation to shift from personal ownership to a subscription service, which is likely to be electric and based in central locations.
The Transformation Is Closer Than You Think
Change is coming. As for how fast c-store operators should realistically expect their world to change, Pfau forecasts a window of opportunity for business transformation lasting three to five years.
"Those that are not well along the transformation process by 2022 will face significant business challenges between 2022 and 2030," he advised.
What the "transformation process" will involve will vary by retailer, market and future technological developments. However, the first steps are already being taken. Convenience and fuel retailers like Sheetz Inc., Maverik Inc., OnCue Marketing, QuickChek Corp. and BP have already begun to add electric vehicle charging stations to their store locations and, in April, Walmart announced plans to become a leading charging station host by expanding its number of charging stations to more than 1,000 units across its 34-state footprint.
Other vehicle of the future concepts are more expansive. For instance, forecourt designers have begun to explore the possibility of a fundamental change to the classic layout of fuel pumps in front of the building, as the ratio of in-store sales to fuel sales grows more equal and customers' reasons for visiting c-stores change.
The evolution of vehicles could also prompt drastic shifts to store interiors. In partnership with Bank of America Merchant Services, Stuzo recently designed the "Urban Convenience 2025" store. It features an interactive, personalized experience, including a cashierfree point-of-sale and automated order pickup.
Click below to download our full report, "Driving Into the Future."