FDA to Introduce New Action Plan on E-Cigarettes by Mid-November 
Get great content like this right in your inbox.
Subscribe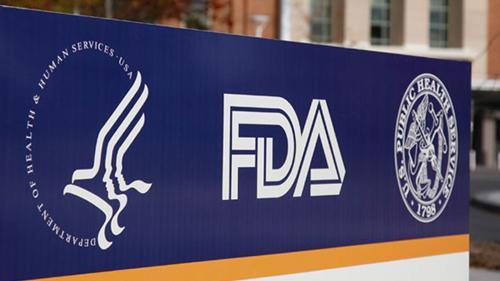 SILVER SPRING, Md. — Stating that "all options are on the table," Food and Drug Administration (FDA) Commissioner Scott Gottlieb announced the agency is committed to issuing a new action plan around electronic cigarettes by mid-November that will "set forth a series of new forceful steps to firmly confront and reverse the youth addiction trends that are at epidemic levels."
Gottlieb reported that over the past month, he's had "constructive" meetings with the leadership of five companies — Altria Group Inc., JULL Labs Inc., Reynolds American Inc., Fontem Ventures and Japan International USA Inc. — that combined account for more than 97 percent of the current market for closed-system e-cigarettes.
According to Gottleib, the companies acknowledge the role flavored e-cigarette products play in appealing to kids, as well as the role they can play in helping adult smokers quit.
"The companies also acknowledged the power of social sourcing of tobacco products — in other words, of-age purchasers sharing or selling products to underage friends — in contributing to youth tobacco use," he said. "To address this issue, some companies said they would support raising the minimum age to purchase tobacco to 21 years of age."
During the meetings, the tobacco companies also outlined their current actions to promote retail compliance with age- and identification-verification requirements, and they committed to providing more information in written submission to the agency, according to the commissioner.
FDA is looking at several factors, including how different types of nicotine delivery systems (ENDS) are used by kids; the popularity of various products, such as cartridge-based e-cigarettes; the popularity of non-tobacco flavors; and the strength of various distribution methods in ensuring robust age verification.
"We still believe that new innovations that don't use combustion, such as many e-cigarettes, may offer an important opportunity for adults to transition off combustible tobacco," said Gottlieb. He also said the FDA believes non-combustible forms of nicotine delivery may be less harmful alternatives for currently addicted adult smokers who still seek nicotine, without the risks associated with combustible cigarettes.
"We want to keep this option for adults open," he said.
Still, he emphasized that FDA would not allow the availability of e-cigarettes to come at the expense of addicting more young people on nicotine through these products. The agency will seek to achieve the right balance that includes a strong regulatory effort.
Despite the commissioner's collaborative tone toward the tobacco and e-cigarette companies, it's pretty clear that additional regulation of e-cigarette products is coming, according to Bonnie Herzog, managing director, Equity Research for Wells Fargo Securities.
She believes changes will include some combination of bans and restrictions on sales of certain e-cig flavors — excluding tobacco and menthol flavors, which "we believe are too important to adult smoker conversion and fraught with potential unintended consequences to be removed."
Herzog also believes FDA favors vape shops over convenience stores for e-cig sales because the agency believes they have a better record on age verification.
"We don't necessarily agree, and worry this could negatively impact adult smoker conversion," she said in a research note.
Other potential new restrictions include issuing a temporary ban on certain e-cig products until FDA premarket approval is received, and raising the minimum purchasing age to 21.
Because the FDA appears to believe e-cigs have a lower health risk relative to combustible forms of nicotine delivery, Herzog believes the agency may not seek to cap nicotine levels given the importance of nicotine to adult smoker conversion.
Of the proposals from the tobacco companies, the one that seems most likely to be implemented is raising the minimum purchase age for tobacco products to 21, said Vivian Azer and Steven Schneiderman, analysts at Cowen Equity.
"This would normalize an increasingly disparate regulatory landscape at the state level, where we have already seen six states pass legislation to raise the purchase age (with 11 currently considering a similar change)," the analysts wrote in a research note.
From an industry volume standpoint, Cowen Equity estimates this change would result in an incremental 50 basis point reduction to the cigarette industry's compounded annual volume growth rate.
Azer and Schneiderman noted that raising the minimum purchase age to 21 would require legislation from a Congress that is not in session and will be lame duck between the midterms and January. Thus, it's unlikely any legislation will get passed in 2018.
For other e-cig regulation, the FDA would need to first introduce proposed regulation, open a public comment period (typically 90 days), process the comments and write the regulation (typically another 90 days), and enter a cooling-off period for congressional review (generally 60 days).
"All told, assuming the proposed regulation was introduced on Dec. 1, the earliest we could expect to see a new rule take effect (also assuming no legal action, which seems unlikely), would be Q3 2019," said the Cowen Equity analysts.