12/19/2017
FDA Set to Review Modified Risk Classification for Camel Snus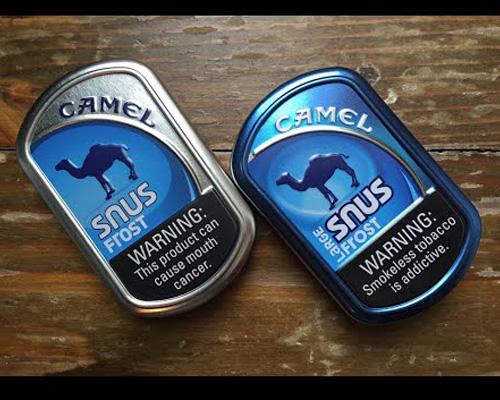 WINSTON-SALEM, N.C. — Modified Risk Tobacco Product (MRTP) applications for six styles of Camel Snus are in the hands of the Food and Drug Administration.
According to Reynolds American Inc. (RAI), the agency accepted, and filed for substantive review, 18 MRTP applications covering the six styles. R.J. Reynolds Tobacco Co. (RJRT) introduced the pouched, smokefree tobacco product in 2006 and markets it nationwide.
"FDA's acceptance and filing for review of these MRTP applications for Camel Snus is an important step forward in fulfilling RAI's commitment to collaborative leadership in the transformation of the tobacco industry," said James Figlar, senior vice president, scientific and regulatory affairs for RAI Services Co.
RJRT submitted the applications in April, as CSNews Online previously reported.
The applications request FDA authorization to market Camel Snus as a modified risk tobacco product with advertising information that would, if approved by the agency, indicate a differential in risk for smokers who switch completely to Camel Snus from cigarette smoking.
The FDA is expected to complete a substantive review process within the year. The process will include the receipt of public comments and review by the Tobacco Products Scientific Advisory Committee (TPSAC).
"We look forward to working closely with the FDA and the TPSAC in their review of what we feel are comprehensive scientific applications," Figlar added. "We believe the science and our proposed advertising to be compelling and accurate. FDA must now critically evaluate all of the information to establish that this type of modified risk advertising is appropriate and will benefit public health."
During FDA's substantive review process, a redacted version of the applications will be made available to the public.
Based in Winston-Salem, RAI is an indirect, wholly owned subsidiary of British American Tobacco plc, and the U.S. parent company of R.J. Reynolds Tobacco Co.; Santa Fe Natural Tobacco Co. Inc.; American Snuff Co. LLC; Niconovum USA Inc.; Niconovum AB; and R.J. Reynolds Vapor Co.