FDA Sets January Meeting to Discuss iQOS Application
Get great content like this right in your inbox.
Subscribe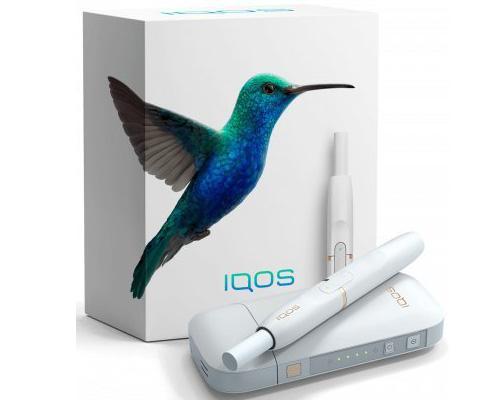 SILVER SPRING, Md. — One of the most well-known products in the heat-not-burn segment is moving closer to possibly coming to the United States.
The Food and Drug Administration's (FDA) Tobacco Products Scientific Advisory Committee (TPSAC) will discuss Philip Morris International's (PMI) Modified Risk Tobacco Application (MRTP) for iQOS on Jan. 24 and 25.
The MRTP is a pathway to allow iQOS to hit U.S. backbars.
According to analyst Bonnie Herzog, the TPSAC meeting is a prerequisite for MRTP approval, but not for Premarket Tobacco Application (PMTA) approval. A PMTA is required to  commercialize the product in the U.S. with no health claim.
Herzog is managing director of tobacco, beverage and convenience store research at Wells Fargo Securities LLC.
"Given the obvious overlap between the two applications, we believe that even though the TPSAC meeting is being held specifically to consider PMI's MRTP application, the FDA will make use of any information gathered at the TPSAC meeting to aid the PMTA review process and PMTA approval sometime in February," Herzog said.
She added a late January timeframe is possible, but not likely.
Broadly speaking, according to Herzog, the meeting will discuss PMI's MRTP application with regard to the iQOS system with Marlboro HeatSticks, Marlboro Smooth Menthol HeatSticks, and Marlboro Fresh Menthol HeatSticks.
The FDA expects to make background material available to the public via the Federal Register by Jan. 19.
According to Herzog, Wells Fargo Securities confirmed that representatives from PMI and Altria Group Inc., as well as other stakeholders, will be present at the meeting to answer any questions from the committee.
The meeting will be open to the general public and the FDA is accepting written submissions from the public until Jan. 4, with oral presentations from the public, which will be picked by lottery, scheduled for Jan. 25.
Altria is working with PMI to bring the heat-not-burn product to the U.S. In late 2013, the leading tobacco companies initially joined forces to establish a framework to commercialize reduced-risk products and electronic cigarettes, as CSNews Online previously reported.
PMI submitted a MRTP application in December 2016. The company filed a PMTA this past March.