FDA's Proposed Flavored Tobacco Policy Draws Mixed Reaction
Get great content like this right in your inbox.
Subscribe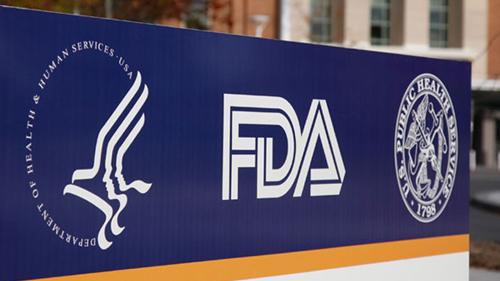 NATIONAL REPORT — The Food and Drug Administration's (FDA) Center for Tobacco Products (CTP) is taking some policy steps that will change the face of the backbar. Some changes are welcomed by industry players, some are not. But all changes take time.
Under a directive by Commissioner Scott Gottlieb, the CTP is revisiting its policy regarding menthol cigarettes as well as flavored cigars. Gottlieb supports a ban on the sales of both, as Convenience Store News previously reported.
In addition, a proposed policy change will only allow the sale of flavored vapor products — or electronic nicotine devices (ENDs) — in age-restricted, in-person locations and, if sold online, under heightened practices for age verification. This directive includes all flavors other than tobacco, mint and menthol.
However, NACS, The Association for Convenience & Fuel Retailing pointed out the FDA's initial proposal included language that appeared to allow for flavored vaping products to be sold by non-age restricted stores, as long as they were out of site. 
That section, according to NACS, read as follows: "The compliance policy revision would not apply to these ENDs products sold in age-restricted locations — for instance, a stand-alone tobacco retailer (such as a vape shop) that adequately prevents persons under the age of 18 from entering the store at any time; or, a section of an establishment that adequately prevents entry of persons under the age of 18. Where the establishment itself is otherwise open to all members of the public, in this instance, flavored ENDs products should not be visible or accessible to persons under the age of 18 at any time."
In the final version released by the FDA shortly after, that language was removed, "once again bringing into question whether or not convenience stores would be prohibited from selling these products at all if they did not have an adult only section," NACS said in a statement. "We are currently reviewing what FDA is trying to do, or has done, and will advise NACS members and the media as more information is available."
Gregory Conley, president of the American Vaping Association, agreed that youth should not be vaping; however, he cautioned that new restrictions on the sale of closed systems will make it harder to adult smokers to make the switch to vapor products.
"Not every town has a vape shop, meaning that for many adults, it will be much easier to pick up a pack of Marlboros or Camels — or even an unrestricted cherry-flavored cigar — at a local convenience store than it will be to make the switch to a vaping product that can truly help smokers break their desire for cigarettes," Conley said.
"Allowing convenience stores to continue selling mint and menthol pods is hardly a compromise worthy of applause. In the coming days or weeks, adult ex-smokers will find themselves unable to easily purchase products that have helped them become smoke-free," he added. "Tragically, some ex-smokers will likely end up relapsing back to cigarettes because of this reckless policy shift."
As for online sales, Conley said the majority of online sellers of vape products use third-party age verification systems. "Any retailer not using such a system should be put out of business, including sellers on third-party websites like eBay and Amazon," he said, adding the FDA has not released a list of online retailers who have refused to sell to minors in sting operations.
"Meanwhile, the FDA has documented tens of thousands of compliance checks on traditional retail stores. The FDA's continual failure to release data on their Internet operations is worthy of questioning," he said.
Analysts & Suppliers
Bonnie Herzog, managing director of tobacco, beverage and convenience store research at Wells Fargo Securities LLC, noted that while the FDA's action to address youth electronic cigarette use was expected, it was "somewhat surprising" that the agency is seeking to ban menthol combustible tobacco products.
According to Herzog, Wells Fargo Securities believes an ultimate menthol ban is "very unlikely" given:
A ban may not be supported by the science/evidence; 

Unintended Consequences; and,

A likely legal challenge by the industry/trade.
"Although Commissioner Gottlieb didn't provide details on timing/implementation, we think an outright ban would be extreme and believe the FDA could propose to restrict/lower the levels of menthol in cigarettes over time while allowing menthol flavored e-cigarettes to remain on the market in an effort to convert more smokers to reduced risk products," Herzog said.
As for the effects on suppliers, Wells Fargo Securities continues to believe Altria Group Inc. remains well positioned on a relative basis on both the e-cigarette and cigarette menthol ban front given its lower menthol/e-cigarette exposure relative to other tobacco companies like British American Tobacco (BAT), parent of Reynolds American Inc., and Juul.
In addition, Altria's pact with Philip Morris International to market iQOS in the United States is important to the FDA as it seeks to get adult smokers to move down the continuum of risk to reduced-risk tobacco products.
"We welcome FDA's efforts to address the underage use of e-vapor products. That is why we believe Congress should raise the legal age of purchase for all tobacco products to 21. We also applaud FDA's continued recognition of the potential for innovative, less harmful products that can deliver nicotine to adults who want them," said Murray Garnick, executive vice president and general counsel of Richmond, Va.-based Altria Group Inc.
However, the tobacco leader raised objections to a ban on menthol cigarettes and flavored cigars.
"We continue to believe that a total ban on menthol cigarettes or flavored cigars would be an extreme measure not supported by the science and evidence. We expect that establishing product standards on menthol cigarettes and flavored cigars will be a multi-year, deliberative process, and we will be fully engaged throughout," he added.
According to Garnick, Altria's subsidiary Philip Morris USA Inc. (PM USA) recorded a menthol retail share of 10.2 percent in the third quarter — or 20 percent of PM USA's retail share.
"None of FDA's proposed actions is self-executing. Each will require further action by FDA," Garnick noted.
Vivien Azer, director and senior research analyst at Cowen and Co., agreed the process will take time and expects litigation to be a part of that time horizon.
Looking at other tobacco companies, she said as the leader in the U.S. menthol cigarette market BAT's U.S. business is the most exposed to a proposed menthol ban — though the company has the benefit of geographic diversification. Cowen and Co. estimates that menthol cigarettes account for approximately 40 percent of BAT's volumes.
Similar to BAT, Imperial Brands has the benefit of global diversification, as well as a smaller exposure to the menthol category, according to Azer, who estimated that menthol cigarettes account for roughly 20 percent of the company's volumes.
BAT welcomed the priority the FDA is placing on youth access to vapor products; however, the tobacco company said the science today does not support treating menthol cigarettes differently from other cigarettes.
According to BAT, the company has "robust measures robust measures in place that demonstrate our commitment to marketing which does not target youth and have also communicated to the FDA that we will be applying additional measures."
It also supports third-party age verification for online sales, and has it in place for its e-commerce platform.
"We are also instituting an enhanced program with all of our contracted retailers to drive compliance with underage sales laws," the company said in a statement. "We would welcome similar measures being adopted industry-wide."
BAT also shares the agency's concern about striking the balance between encouraging adult smokers to switch to potentially reduced risk tobacco products, while preventing youth use of vapor products. The company noted it understands the FDA's concern over the role flavors play on youth use.
It added it would work with its nearly 200,000 contracted retail stores to address youth access to vapor products.
"In relation to these vapor proposals we encourage the FDA to introduce enforceable regulations as soon as possible," the company said.
As the parent company of RAI and its leading menthol brand, Newport, BAT said it will continue to engage with the FDA on its proposed menthol plans.
On menthol, BAT noted:
When the FDA examined menthol in 2013, the published science did not support regulating menthol and non-menthol cigarettes differently and the published science since then has not changed this situation.

While some consumers may prefer menthol cigarettes, the science has not demonstrated that menthol leads to higher levels of initiation, greater dependence, reduced ability to quit or increased health risk.

Any regulation of menthol in cigarettes must be done through the established comprehensive rulemaking process and must be based on a thorough review of the science while considering the unintended consequences of any rule. Failing to do so would mean any such action would not withstand judicial review.

Regulating menthol cigarettes (which comprise around a third of the market) differently to non-menthol cigarettes will increase the illegal market, fueling more criminal activity, adding further challenges to criminal and social justice issues. Further, as an illegal market in menthol cigarettes will increase, youth smoking access will increase.
"We will continue to work closely with the FDA on these important issues, including participating in a thorough science-based review to address the use of menthol in cigarettes. At the same time, we will continue to deploy our best efforts to curb youth access to vaping and tobacco products," BAT said.