11/15/2018
FDA Commissioner Moves to Remove Flavored Vapor Products From C-stores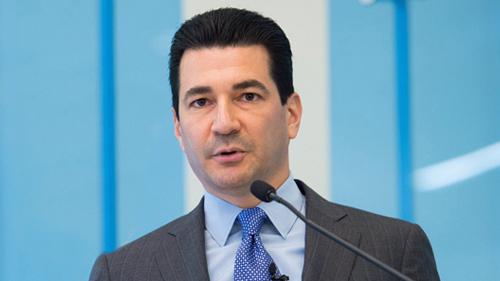 SILVER SPRING, Md. — After much speculation, the Food and Drug Administration (FDA) is moving closer to removing flavored vapor products from convenience stores.
In addition, menthol cigarettes and flavored cigars are targets of the agency's policy framework.
In a statement released Thursday morning, FDA Commissioner Scott Gottlieb said he is directing the FDA's Center for Tobacco Products (CTP) to revisit the compliance policy as it applies to deemed electronic nicotine devices (ENDs) that are flavored, including all flavors other than tobacco, mint and menthol.
"The changes I seek would protect kids by having all flavored ENDs products — other than tobacco, mint and menthol flavors or non-flavored products — sold in age-restricted, in-person locations and, if sold online, under heightened practices for age verification," Gottlieb said.
The changes will not include mint- and menthol-flavored ENDs because data suggests they are more popular with adults than with underage users.
"Moreover, I recognize that combustible cigarettes are still sold in menthol flavor, including in convenience stores. I don't want to create a situation where the combustible products have features that make them more attractive than the non-combustible products, or a situation where those who currently use menthol-flavored cigarettes might find it less attractive to switch completely to an e-cigarette," he noted. "This is a difficult compromise that I'm trying to strike, recognizing the public health risk posed by cigarettes still being available in menthol flavor."
As for internet sales, Gottlieb directed the CTP to publish additional information regarding best practices for online sales. "My aim is to have these best practices available soon, so sites can quickly adopt them to help prevent youth access to these flavored products," Gottlieb said.
"If youth trends don't move in the right direction, we will revisit all of these issues," he added.
Is Menthol Next?
While the latest FDA announcement does not take action against menthol, the commissioner said he is "deeply concerned about the availability of menthol-flavored cigarettes."
Menthol cigarettes can spur youth initiation to smoking and "disproportionately and adversely affect underserved communities," according to Gottlieb.
"Although I'm not proposing revisions to the compliance policy for the mint and menthol flavors in e-cigarettes at this time, we need to address the impact that menthol in cigarettes has on the public health," he said, adding that unlike menthol-flavored ENDs, there's no evidence to suggest that menthol-flavored cigarettes may play a role in harm reduction for adult smokers.
To that end, the agency will advance a Notice of Proposed Rulemaking that would seek to ban menthol in combustible tobacco products, including cigarettes and cigars, informed by the comments on its initial Advanced Notice of Proposed Rulemaking (ANPRM), which was issued in late March.
Flavored Cigar Ban on the Table
Cigarettes are not the only combustible target of the agency's policy framework. With all the attention on flavors, Gottlieb said the FDA must evaluate its regulatory approach to flavored cigars as well.
"Flavors are added to cigars and other tobacco products for various reasons, such as reducing the harshness, bitterness and astringency of tobacco products during inhalation and to soothe irritation during use. Research shows that, compared to adults (25 or older) who smoke cigars, a higher proportion of youth who smoke cigars use flavored cigars," he explained.
"Accordingly, I am also outlining policy goals to address the presence of flavors in cigars — including those that were subject to the compliance policy for newly deemed products and those that were 'grandfathered,'" Gottlieb added.
Specifically, he proposes a policy through appropriate means to ban flavors in cigars.
"This policy framework is an important step toward reversing the epidemic that is underway and that is confirmed by the data from the National Youth Tobacco Study. I could take more aggressive steps. I could propose eliminating any application enforcement discretion to any currently marketed ENDs product, which would result in the removal of all such products from the marketplace. At this time, I am not proposing this route, as I don't want to foreclose opportunities for currently addicted adult smokers," Gottlieb said.
"But make no mistake. If the policy changes that we have outlined don't reverse this epidemic, and if the manufacturers don't do their part to help advance this cause, I'll explore additional actions," he cautioned.
2016 Deeming Rule
The commissioner's announcement comes more than two years after the FDA released its final deeming rule extending its regulatory authority to all tobacco products, including electronic cigarettes, cigars, hookah tobacco and pipe tobacco. The rule went into effect Aug. 8, 2016.
Fast forward two years and e-cigarette and vapor products have become a key focus of the FDA's youth prevention effort, the Youth Tobacco Prevention Plan.
Those efforts included a summer-long nationwide retail blitz — both in-store and online — that culminated in more than 1,300 warning letters and fines to retailers who illegally sold e-cigarette and vapor products to minors, as Convenience Store News previously reported.
Industry insiders expected the 2016 rule to place restrictions on flavored tobacco products. The expectation was based on the FDA's move to ban flavored cigarettes in 2009 — one of the first tobacco regulations handed down after Congress passed the Family Smoking Prevention and Tobacco Control Act of 2009. However, the regulations established in the deeming rule did not address flavors.
Aside from the youth prevention standpoint, the FDA signaled flavored tobacco was on its radar when it issued the ANPRM on March 20 of this year seeking comments, data, research results or other information related to the role that flavors, including menthol, play in tobacco product use.
The ANPRM also covered potential regulatory options the agency could take, such as tobacco product standards and measures related to the sale and distribution of flavored tobacco products.