Federal Judge Approves $25M Settlement in Wawa Employee Stock Ownership Lawsuit
Get great content like this right in your inbox.
Subscribe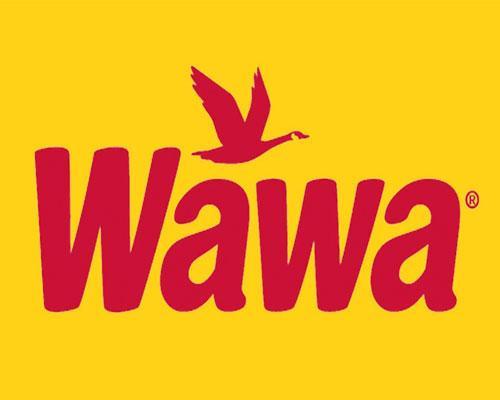 MEDIA, Pa. — Wawa Inc. agreed to pay $25 million to settle a lawsuit accusing the convenience store and gas station chain of forcing employees to sell their company stock at an unfair price.
Ex-Wawa employees forced to sell their company stock in 2015 will split the $25 million settlement, minus $5 million in fees for lawyers from Block & Leviton LLP, Feinberg Jackson Worthman & Wasow LLP and Donahoo & Associates PC.
U.S. District Judge Paul S. Diamond gave his final approval to the class action settlement originally filed with the court in April, along with $80,123 in costs and expenses and $25,000 each for class representatives Greg Pfeifer, Andrew Dorley and Michael DiLoreto. The settlement avoided long and likely difficult litigation, Judge Diamond wrote, Law360 reported.
"The parties' briefing on defendants' motions to dismiss and for reconsideration revealed thorny disputed issues, including questions of valuation and whether plaintiffs had the right to retain Wawa stock," he wrote. "Trial would have been long and complex and the non-prevailing parties may have taken an appeal. Accordingly, the parties will benefit from the time and resources saved by avoiding further litigation."
The settlement will benefit about 2,300 current and former Wawa employees who invested their retirement savings in the privately held company's stock. The workers say Wawa wrongly forced them to sell the shares held in their employee stock ownership plan at $6,940 per share in 2015. This share price was below market value at the time and $712 below the share price three months after the forced sale, the workers say, Bloomberg BNA reported.
The settlement will give approximately 1,260 ex-Wawa employees about $940 per share of stock they had to sell when the Pennsylvania-based c-store chain amended its Employee Stock Ownership Plan in 2015. The former workers had sued Wawa in February 2016, accusing the chain of wrongly amending its employee stock ownership plan to no longer allow former employees with more than $5,000 in assets to keep their shares until age 68.
"The class members ranged from associates who worked in the stores to people who were in high-level management positions. The average class member is going to get about $20,000. … Because the number of shares of Wawa stock varied so widely, there are a number of class members who are getting six-figure payments," said Daniel Feinberg, one of the lead plaintiffs' attorneys, who described the stock program as a retirement plan for many employees, with some members of the class who put in 20 or 30 years with the company.
Judge Diamond wrote that a trial would have had to be held to determine whether ex-employees were entitled to recovery based on what the fair market value of their stock was when it was liquidated in September 2015, or what the value of the stock would have been had the ex-employees been allowed to keep it until they were 68.

The plaintiffs' experts estimated that the total recovery would have ranged from $50 million to $100 million, depending on which of the two theories could be proven, so the judge concluded that a $25 million settlement was fair given the risk of the ex-employees recovering nothing if they had gone to trial and lost, Law360 reported.
Judge Diamond also noted that only two class members objected to the proposed settlement, or "less than 1 percent of the class," he wrote, and their objections had been based on the assumption that their stock would have been worth much more than the settlement payout if they had been allowed to keep it, given its rapid rise in value in the past.

"As I have explained, this valuation method is the more difficult of plaintiffs' two theories of recovery. Indeed, defendants have vigorously opposed class certification on the claims that would have resulted in a recovery based on this theory," Judge Diamond wrote in overruling the objections.

The judge also ruled that the $5 million request for attorneys' fees was reasonable and that there had been no objections. Class counsel spent a total of about 2,700 hours working on the case since it was initiated in 2016, and the fees represented about 20 percent of the total settlement fund, he wrote.
The lead plaintiffs were represented by Daniel Feinberg of Feinberg Jackson Worthman & Wasow LLP, Joseph Barton of Block & Leviton LLP and Richard Donahoo of Donahoo & Associates LLP.

Wawa Inc., the Retirement Plans Committee of Wawa Inc. and the company's officers are represented by Jeremy P. Blumenfield, David I. Monteiro, Brian T. Ortelere and Christopher Verano of Morgan Lewis & Bockius LLP and Andrew Napier of Blank Rome LLP.
Wawa operates more than 800 convenience stores in Pennsylvania, New Jersey, Delaware, Maryland, Virginia, Florida and Washington, D.C.