Ferrero Wraps Up Acquisition of Nestlé USA's Confectionery Business
Get great content like this right in your inbox.
Subscribe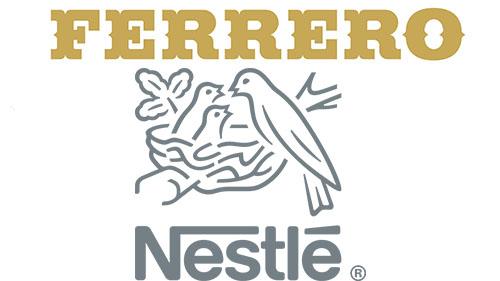 LUXEMBOURG — It's a wrap on the Ferrero Group-Nestlé USA Confectionary Business acquisition.
The all-cash transaction has been completed upon customary approvals and closing conditions. The deal makes Ferrero the third-largest chocolate confectionery in the world.
"We are pleased to welcome Nestlé USA's confectionery brands and its talented employees to Ferrero. This outstanding portfolio of iconic brands with rich histories and tremendous brand awareness is a strong addition to Ferrero's growing U.S. platform, which includes the recently acquired Ferrara Candy Co. and Fannie May Confections Brands," said Giovanni Ferrero, executive chairman of the Ferrero Group.
"With our substantially increased scale and broader offering of high-quality products across the chocolate snack, sugar confectionery and seasonal categories, Ferrero is poised for continued growth in the key U.S. market," he added.
In June, Nestlé announced it was exploring strategic options for its U.S. confectionery business, including a possible sale. The review covered the U.S. confectionery market only and was completed by the end of the year. Just weeks after announcing it expected to sell in the first quarter of 2018, Nestlé agreed to sell to Ferrero for $2.8 billion, as CSNews Online previously reported.
Nestlé USA's confectionary business includes more than 20 American brands, including chocolate favorites like Butterfinger, BabyRuth, 100Grand, Raisinets, Wonka and the exclusive right to the Crunch brand, as well as certain categories in the U.S., in addition to sugar brands like SweeTarts, LaffyTaffy and Nerds.
"This is an important moment for the Ferrero Group, and we are confident that our commitment to deliver value to North American consumers and customers will be strongly enhanced by the addition of these powerful brands to our portfolio," commented Ferrero Group CEO Lapo Civiletti.
Nestlé USA's three confectionary manufacturing facilities in Illinois and associated office space in California will be managed by the Ferrara Candy Co., which was acquired by a Ferrero-affiliated company in 2017.
Founded as a family business in Alba, Italy, in 1946, Ferrero is known for its Ferrero Rocher chocolates and is owner to the Nutella and TicTac brands. It has more than $12 billion in global sales and distributes to more than 170 countries.