FIN Revs Up Racing Promotion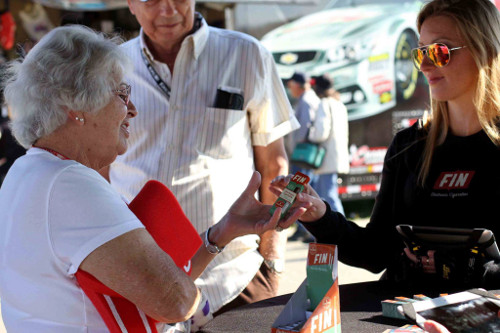 ATLANTA -- FIN Branding Group is bringing its marketing to the fast lane.
The Atlanta-based electronic cigarette company plans to showcase its product at the AdvoCare 500 event, taking place at the Phoenix International Raceway in Avondale, Ariz., from Nov. 8-10. FIN will have a booth set up in the midway, and will offer free samples of its FIN non-rechargeable electronic cigarette to adult smokers. The FIN booth will be in operation for the entire course of the event.
FIN was also present recently at the Camping World RV Sales 500 event at Talladega Superspeedway in Talladega, Ala.
"We are thrilled to participate in one of the nation's most popular sporting events, and these NASCAR events offer FIN an exciting and unique opportunity to engage face to face with new and existing customers who are part of a loyal and enthusiastic NASCAR community," said Joana Martins, vice president of marketing at FIN. "Our ongoing commitment to quality and superior ingredients is what defines our brand, and we look forward to future partnerships with NASCAR to build greater awareness with a worldwide audience."
FIN electronic cigarettes are available in more than 45,000 retail establishments nationwide, including 7-Eleven, Circle K and Sunoco stores.