First-Ever 'Groceryshop' Event to Feature More Than 180 Speakers
Get great content like this right in your inbox.
Subscribe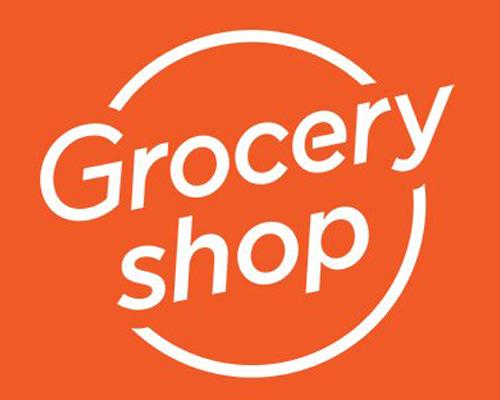 LAS VEGAS — Innovation in grocery and consumer packaged goods (CPG) is getting its turn in the spotlight at Groceryshop, a three-day event slated to take place in Las Vegas at the end of October.
More than 1,750 attendees, including 250-plus C-level executives and 135 CEOs are slated to gather at the Aria from Oct. 28-31 for the event.
In addition to an industry-defining agenda, the event will feature more than 180 speakers including Apoorva Mehta, founder and CEO of Instacart; Yael Cosset, chief digital officer at The Kroger Co.; Nina Barton, president, global growth for Kraft Heinz; Ashley Buchanan, chief merchandising officer at Sam's Club; and Daniel Alegre, president, retail and shopping for Google.
Also on tap to speak are 7-Eleven Inc.'s Chris Harkness, vice president of field merchandising and business development, and Marisa Bertha, director of 7-Ventures.
To view the full speaker lineup, click here.
Companies attending Groceryshop include both established and startup CPG brands, supermarkets, convenience stores, drug stores, discount stores, e-commerce players, warehouse clubs, grocerants and non-traditional grocery retailers. They will join tech companies, real estate operators, investors and analysts to understand the disruptive new trends, technologies and business models they must now embrace to win in a rapidly changing industry.
Groceryshop was founded by the team that created Shoptalk, which reached roughly 8,400 attendees in its third annual event this year.
Similar to Shoptalk, Groceryshop is establishing a new community of today's leaders and emerging leaders with a range of job titles that include digital and e-commerce, marketing, technology, merchandising, supply chain and store operations.
Groceryshop will address shared challenges and opportunities relating to the evolution of how consumers shop for products ranging from food and beverage to health, beauty, personal care, household and pet supplies.
"Groceryshop's agenda covers the critical trends and technologies transforming grocery and CPG in a digital age," said Zia Daniell Wigder, co-founder and chief content officer of Groceryshop. "These perspectives are shared in more than 75 main stage and track sessions by an unparalleled lineup of over 180 speakers, empowering the industry as it continues through a period of disruptive change."
Groceryshop's agenda incorporates a wide range of formats such as track sessions, main stage keynotes, startup pitch, research and market insights and workshops. To view the final agenda, click here.
Specialty Content & Track Sessions
Leading the Digital Transformation
The Future of Brands: Evolving Consumer Expectations
The Future of Brands: Innovations in Marketing
The Future of Brands: New Marketing Strategies and Relationships in the Digital Era
The Future of Brands: New Product Strategies
Next Generation Shopping Experiences: New Technologies and Business Models
Next Generation Shopping Experiences: New Growth Strategies
Next Generation Shopping Experiences: The Evolution of the Store
Specialty Content & Track Sessions
Next Generation Shopping Experiences: New Customer Engagement Strategies
Innovations in the Supply Chain: Spotlight on Emerging Technologies
Innovations in the Supply Chain: Adapting to Consumer Expectations
Innovations in the Supply Chain: Streamlining and Optimizing Operations
Innovations in the Supply Chain: Advances in the Last Mile
Workshop: Marketing and Loyalty
Workshop: Ecommerce and Emerging Technologies
Workshop: Supply Chain
The 2018 agenda also includes extensive coverage of next-generation technologies on virtually every session.
Next-GenTech
Artificial Intelligence
Robotics
Fulfillment and logistics
E-commerce
Physical stores
Next-GenTech
Marketing
Measurement and analytics
Supply chain
Sourcing
Food waste
More than 160 companies are sponsoring Groceryshop, and more than 300 individuals from retailers and brands have enrolled in Groceryshop's Hosted Retailers & Brands Program, which will facilitate 2,000-plus on-site meetings for retailers and brands with established and emerging providers of technology and other solutions.
The Hosted Retailers & Brands Program provides retailers and brands with free tickets and travel reimbursements of $750 per participating individual. Click here to join the program through Friday, Sept. 21.