Forecast 2018: The Outlook on Snacks
Get great content like this right in your inbox.
Subscribe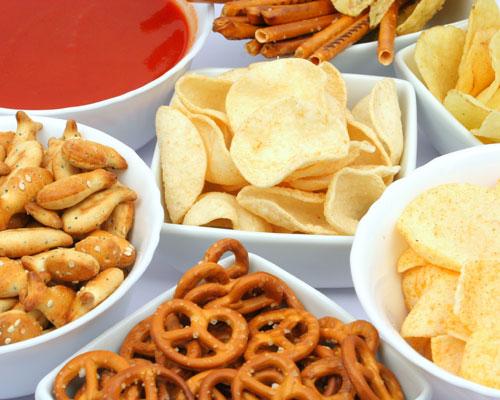 NATIONAL REPORT — The increasing prevalence of on-the-go eating and snacking as a replacement for meals is having a positive effect on both the salty snacks and alternative snacks categories, leading convenience store operators to be optimistic that snack sales will maintain or grow in 2018.
According to the 2018 Convenience Store News Forecast Study, 53 percent of retailers expect their salty snacks volume per store to increase, and 55.8 percent expect dollar sales per store to increase. Forty-two percent anticipate volume to stay the same, while 40.4 percent expect dollar sales to stay the same. Overall, retailers project volume will increase 2 percent and dollar sales will increase 2.3 percent this year.
New products and increased variety, higher in-store traffic, and healthier products are among the trends expected to have the biggest impact on the salty snacks category.
When it comes to alternative snacks, c-store operators are even more enthusiastic. Nearly six in 10 (58.4 percent) expect the category's volume per store to rise and 37.1 percent expect it to stay the same, while 62.2 percent expect dollar sales to rise and 33.3 percent expect the same.
Overall, convenience store retailers' projections for alternative snacks in 2018 are a volume increase of 2.6 percent and a dollar sales increase of 2.8 percent.
Major trends in alternative snacks are similar to those of salty snacks, with sales being driven by healthy products, new items and protein content.
"The general population is turning toward alternatives to candy," said one retailer.
Pricing could be a stumbling block for alternative snacks, however.
"The meat snack bubble has burst — [they] priced themselves out of a nice run," another retailer remarked. "Protein/energy bars have stalled as well."
The 16th annual CSNews Forecast Study includes a Retailer Forecast and Supplier Forecast, both based on the results of a survey fielded in November 2017. Participants were asked to predict 2018 sales per store for a variety of product categories, as well as to share their opinions on overall business, economic and consumer trends. 
Come back tomorrow to CSNews.com for the 2018 Edible Grocery forecast.