Former Kraft & Philip Morris CEO Michael Miles Passes Away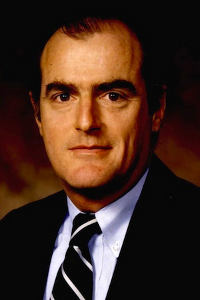 CHICAGO -- Michael Miles, former chairman and CEO of both Kraft Inc. and Philip Morris Cos., passed away Nov. 10 at the age of 74, according to Crain's Chicago Business. He was suffering from a tumor near the base of his skull, his son Michael Miles Jr. said.
Miles' notable career accomplishments included leading Kraft through a $13-billion merger with Philip Morris in 1988. Also, as the first non-smoking head of Philip Morris, he launched "Marlboro Friday" in 1993 by ordering a 20-percent price cut of the brand in an effort to regain market share.
A 1961 graduate of Northwestern University's Medill School of Journalism, Miles spent 10 years with advertising agency Leo Burnett, became vice president of marketing for client Kentucky Fried Chicken (KFC), held other positions at its parent company Heublein Inc., and ultimately became president of KFC in 1977. "There, he orchestrated a turnaround of the struggling chain, rebuilding relations with founder Colonel Harlan Sanders and restoring trust with franchisees," Miles' family recounted.
Miles later joined the former Dart & Kraft, becoming president and chief operating officer in 1985. He was named CEO of Kraft following the merger, and then became chairman and CEO of Philip Morris in 1991. After resigning from the company in 1994, Miles became a special limited partner at private equity firm Forstmann Little & Co. and served on the boards of Dell Computer, Time-Warner, Sears, Allstate, American Airlines and Morgan Stanley, according to the Crain's report.
Following an October surgery in an attempt to diagnose and find a cure for his recent illness, Miles returned home to spend his final days with his family.
Funeral services will be private.