Founder of Tiger Tote Chain Passes Away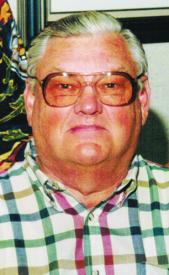 GONZALES, Texas -- John Fletcher Johnson, the founder of Johnson Oil Co. and the Tiger Tote chain of convenience stores, died at his home July 20 after battling pancreatic cancer. He was 82.
According to a report by the Victoria Advocate, Johnson's career began in 1958 as a consignee when he purchased the local Humble Oil and Refining Co. facility and operated it with just two employees. In 1980, Johnson Oil Co. became an Exxon distributor and grew to include various distributorships that were purchased and consolidated to form a network of bulk plants.
Today, the company provides fuels and lubricants to retailers in south and central Texas, Louisiana and Mississippi.
In 1985, Johnson founded Tiger Tote Food Stores in Luling, Texas. The c-store chain today is comprised of 22 locations and five bulk plants, with approximately 500 employees in 11 counties.
"We didn't want to be in the grocery store business; we wanted to sell gas," Johnson's wife of 62 years, Jane, told the news outlet. "But at the time, to do one you had to do the other." As it turned out, her husband "enjoyed every minute" of the convenience store business.
"It was another project, but he loved his employees," she said. "He was always concerned about his employees, about their families and their wellbeing."
The feelings were mutual, according to his employees who referred to him as a father figure.
"He was a wonderful man. Kind-hearted. Generous to all his employees," said Susan Barnick, who worked for Johnson for 24 years. "After the '98 flood, he helped several employees restore their damaged homes. His employees had the utmost respect for him. He was a father figure to many."
Johnson, a native of Gonzales, Texas, is also remembered for his support of various community organizations, including the Gonzales First United Methodist Church, regional livestock shows, the Gonzales Fire Department and Emergency Medical Services, the Gonzales Hospital and Relay for Life.
In May 2012, Fletcher and his three daughters, Ellen Johnson, Judy Gipson and Janet Burke, donated $350,000 to Gonzales Healthcare Systems to help create the Jane Johnson Women's Imaging Center.
Johnson is also remembered for his athleticism and love of ranching. He was a standout pole vaulter at Texas A&M University, and previously at the age of 16, had joined the Texas National Guard where he rose to the rank of major during his 22 years of service.
In 1950, he returned to Gonzales to his family's ranch. According to Johnson's obituary, ranching was "his first and true career" and "only hobby." In addition, he and his wife twice restored the ranch's historic Braches Home. In 1998, he received the Outstanding Rancher Award from the Gonzales County Soil and Water Conservation District.
Johnson was laid to rest today at his beloved ranch, the Cinco J.