Fresh & Easy Expects to Break Even by 2013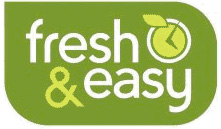 LONDON -- Tesco plc, the world's third-largest retailer, said losses at its U.S. Fresh & Easy Neighborhood Market division came in at $112 million for the fiscal first half ending Aug. 27. However, the loss was 23 percent lower compared to the loss Fresh & Easy suffered during the same period in 2010.
Regarding profits at its Fresh & Easy division, Tesco added that it expects to break even by 2013.
To assist the company in reaching its U.S. goal, Tesco announced it would launch a new loyalty program at all of its Fresh & Easy stores. Called the "Friends of Fresh & Easy Thank You Card," the program will begin next week, following a successful trial period in Bakersfield, Calif. The test was so successful that Fresh & Easy bumped up the launch date, which had originally been the end of this year.
The "Friends" program allows customers to earn one point for every dollar they spend at Fresh & Easy stores. Points can be exchanged for cash-back rewards, and updates will be sent to customers via bi-weekly e-mails.
"We wanted to create a 21st century program to thank our most loyal customers and friends," said Fresh & Easy CEO Tim Mason. "We're excited to bring the new Friends program to all our stores next week."
Fresh & Easy launched its first Friends program in 2008. Unlike some other programs, the retailer said the thank you card is strictly a rewards program and will not unlock lower prices for consumers. Therefore, all customers pay the same price.