Fresh & Easy Giving Away Resuable Bags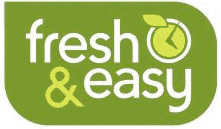 EL SEGUNDO, Calif. -- To encourage its customers to carry their groceries in reusable bags, Fresh & Easy Neighborhood Markets this week brought back its reusable bag giveaway, which will last through the end of the month for shoppers who spend $20 and up. Customers can find a special coupon for the free canvas bag, which normally costs 99 cents, on the Fresh & Easy Facebook fan page.

Since the banner bowed in 2007, Fresh & Easy has distributed more than 600,000 reusable bags at store openings and special events, as well as through giveaways. Other efforts to boost reusable bag usage, include the chain's first-ever Design-A-Bag contest, which was held this past summer and garnered more than 1,300 customer submissions. Shoppers chose the winning design, which will be featured on a bag slated to debut in stores later this year, through almost 24,000 votes.

"We've always believed the best option is a reusable bag," said Roberto Munoz, neighborhood affairs director at El Segundo, Calif.-based Fresh & Easy, which is owned by U.K. grocer Tesco. "We're working to raise awareness and get as many bags in customers' hands as possible through contests, in-store promotions and giveaways."

Additionally, the banner, which operates 163 stores in California, Arizona and Nevada, added store signage reminding shoppers to use their bags, offers reusable bags closer to checkouts and gives away magnets asking customers to remember not to leave their bags home. So that the bags are affordable for all customers, Fresh & Easy offers such options as a large organic bag for $2.99, a bottle bag for $1.99 and a 99-cent logo canvas bag.