Fresh & Easy Installs Roof-Mounted Solar Systems for Renewable Energy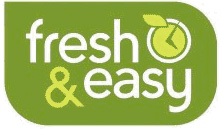 PHOENIX -- Fresh & Easy Neighborhood Market is set to install roof-mounted solar systems on nine of its stores in Arizona, Brighterenergy.org reported. Fresh & Easy currently operates more than 30 stories in the greater Phoenix area.
Beginning in March 2011, REC Solar is set to install 410-kilowatts worth of capacity for the stores, the Web site stated. The new installation will generate 620,000 kilowatt-hour or renewable energy.
The new project will have the environmental benefits of more than 25 years equivalent to avoiding 28 million car-driven miles, according to Fresh & Easy.