Fresh & Easy Kicks Off Holiday Food Drive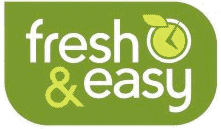 EL SEGUNDO, Calif. -- Fresh & Easy Neighborhood Market launched an in-store food drive for its customers to give back to local food banks in California, Nevada and Arizona during the holiday season. Customers can donate canned and boxed goods in special bins at any store location through December 24th. These goods will be given to local food banks and charities along with food donations from each store.

"We are grateful to Fresh & Easy for launching this food drive in support of our network of food banks, especially at this time of year, when so many people are struggling to feed their families as the winter sets in and the holidays approach," Vicki Escarra, president and CEO of Feeding America said in a released statement.

Since opening, Fresh & Easy has built long-term relationships with neighborhood food banks and charities through partnerships established every time a store opens. The food drive was a suggestion of Fresh & Easy store employees who felt customers should have the opportunity to give back through these partnerships. Between donations from customers and Fresh & Easy stores, more than $1,000,000 in food will be given to local food banks and charities to help fight hunger this holiday season.

"It's important to support our neighbors through partnerships like we have with local food banks," Fresh & Easy Neighborhood Affairs Director Roberto Munoz said in the statement. "We are happy to support organizations year-round that help those in need, and are excited to work with our customers to give back even more this holiday season."