Fresh & Easy to Open 10 Stores in California by Early 2011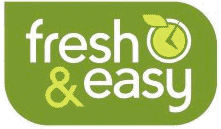 EL SEGUNDO, Calif. -- Fresh & Easy Neighborhood Market announced plans to open 10 more stores in the Southern California area by early 2011. Along with these openings, the chain expects to hire more than 210 employees for the stores, the company stated.

"We're thrilled we're able to create even more good paying jobs with competitive pay and comprehensive benefits every time we open another store," Fresh & Easy's CEO Tim Mason said in a statement. "Our people are the most important part of our business, and we look forward to growing our incredible team."

Entry-level positions start at $10 an hour in California. Other benefits include quarterly bonuses of up to 10 percent, 401K with company match and the opportunity to work at least 20 hours per week, which entitles everyone to vision, prescription drug, dental and medical coverage, with Fresh & Easy paying at least 75 percent, according to the company.

The following is a list of dates and cities for the 10 new California stores opening:

-- Jan. 12: El Cajon
-- Feb. 9: Lake Forest, Costa Mesa and San Diego
-- Feb. 16: Oceanside, Walnut Park and Ventura
-- Feb. 23: Camarillo and San Dimas
-- March 30: Long Beach

Fresh & Easy is currently accepting applications for positions on its Web site at www.freshandeasy.com/joinus. The company said it has created more than 700 jobs this year and currently has more than 4,000 employees in California, Nevada and Arizona.