Fresh & Easy Takes No. 3 Spot on Hot 100 Retailers List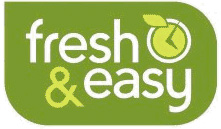 WASHINGTON, D.C. -- Fresh & Easy Neighborhood Market's massive expansion plan is paying off, landing the chain in the No. 3 spot on the STORES Hot 100 Retailers list. The annual list, published by the magazine, highlights retail companies that reported the greatest increase in domestic sales between 2009 and 2010.
British retailer Tesco plc launched Fresh & Easy in late 2007, with the first store opening its doors in Hemet, Calif. Since that time, the company has grown its profile to consist of 164 stores, growing 13.1 percent in 2010 alone. In addition, the list pegs the El Segundo, Calif.-based company's 2010 v. 2009 sales growth at 37.8 percent.
Other retailers with convenience store ties also popped up on the just-released list. Alimentation Couche-Tard came in at the No. 36 spot, while Hy-Vee ranked No. 65.
Couche-Tard, which operates convenience stores under the Circle K banner in the United States, and the Couche-Tard and Mac's banner in Canada, posted 10.7 percent sales growth in 2010 v. 2009, according to the report. In addition, it saw 7.2-percent store growth during the same period.
Hy-Vee, which operates retail stores primarily in the Midwest, saw its sale grow 6.6 percent and it notched a 3.5-percent store growth in 2010 vs. 2009, according to the magazine.