Fresh & Easy's Third-Annual School Fundraising Underway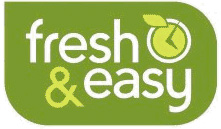 FRESNO, Calif. -- With schools across California, Arizona and Nevada back in session, Fresh & Easy Neighborhood Markets kicked off its third-annual "Shop for Schools" fundraising program this week at a store opening in Fresno, Calif. The program was launched as a pilot program in spring 2009, raising more than $130,000 for schools in California, Nevada and Arizona. Fresh & Easy brought the program back in fall 2009, raising another $670,000 for local schools.

Though the program has already started, eligible schools can sign up through Oct. 1, 2010. Participating schools will receive a $1 cash donation for every $20 receipt collected from any Fresh & Easy store through Dec. 31, 2010. At the end of the program, Fresh & Easy will award the top fundraising school in each state with a $5,000 bonus.

"At a time when school districts across the state are faced with difficult budget choices, it is important for companies like Fresh & Easy to step in and help," said Bonnie Reiss, California's secretary of education. "We are extremely grateful that Fresh & Easy is coming back this school year with the 'Shop for Schools' program."

In addition to collecting receipts, registered schools can participate in "Shopping Nights", which provide an opportunity to raise even more money. From 4 p.m. to 8 p.m. on each school's designated shopping night, 5 percent of the total sales at the local Fresh & Easy store are donated to the school.

"We're excited that 'Shop for Schools' has played such an important role over the past two school years in bringing needed funds to neighborhood classrooms," said Tim Mason, Fresh & Easy CEO. "We are happy to be able to help and we hope schools are even more successful through this year's program."

Fresh & Easy has opened six stores in California this month, including stores in Fresno and Clovis this week. The company will open three stores in San Diego County Sept. 22.