FriendShip Food Stores Begins Shift to Foodservice Focus
Get great content like this right in your inbox.
Subscribe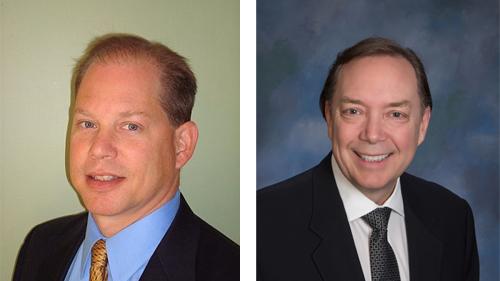 FREMONT, Ohio — FriendShip Food stores is preparing to up its foodservice game, hiring two industry veterans to guide it along the journey.
The moves come as FriendShip Food stores begins to transform its 24-store chain into food-focused, FriendShip Kitchen locations. Fremont-based FriendShip Food is the retail division of Beck Suppliers Inc.
Industry veteran Greg Ehrlich joined the company as chief operating officer of Beck Suppliers. Foodservice specialist Ed Burcher joined company ranks as its vice president of Foodservice.
These two industry leaders joined a retail management team led by Brian Beck, senior vice president; Gregg Edwards, vice president of operations; and Kevin Campbell, director of marketing.
Prior to joining Beck Suppliers, Ehrlich led mid-size convenience retailers in the Northeast and Midwest. Ehrlich is a former management consultant with A.T. Kearney and has consulted for convenience retailers and suppliers as president of Convevo Partners. He began his relationship with Beck Suppliers through Convevo — short for convenience evolution — in 2012.
"We invited Greg to join our corporate board and to help us create a strategic plan for our retail division. He helped us to understand our business in a new light and to create the path forward, which we have been actively pursuing for the past five years," said Doug Beck, president of Beck Suppliers.
"While Greg's industry knowledge and experience benefits each of our business divisions, it is his depth and passion for fuel, convenience and food that will provide the greatest impact to our business," he added.
Ehrlich currently sits on the board of directors of the National Advisory Group Convenience Store Association.
"I am excited to be working with the Beck family, serving their fourth-generation company and all of our talented, passionate team members," Ehrlich said. "The culture, teamwork, and professionalism at Beck Suppliers are unparalleled. Doug, Brian and Dean Beck have created an environment where everyone feels valued and appreciated. Experts say low turnover and happy employees are the key to building great companies. If that's the case, we have one heck of a foundation to build upon."
As the company transitions to a foodservice focus, it was looking for a highly skilled foodservice leader who understands the challenges ahead, and few people in the convenience store industry understand the foodservice category like Burcher, according to the company.
Burcher is the former foodservice director at Wawa Inc. and the architect behind Petro Canada's Neighbor's convenience and food service programs. He first met Ehrlich at the 2013 NACS Show in Atlanta, prior to forming his own company Burcher Consulting.
"He asked me if I would be interested in doing some consulting and I said I was planning to but was not quite ready. Long story short is that we traded business cards and eventually worked together for a year to create a state-of-the-art, next generation, store with made-to-order food ordered via touchscreen and drive-thru," Burcher recalled.
After visiting with Ehrlich and the FriendShip team in early summer, he was "drawn to the company," he added.
Virgil Beck founded Beck Suppliers in 1950 and was expanded by his sons, Bill and Larry. Bill Beck's sons, Doug, Dean and Brian, now lead the company.
"We are thrilled to have Greg working with us and challenging us to improve every day. In his first six months, the changes he and our [chief financial officer] Bob Carnicom have teamed up on have been impactful and exciting," said Dean Beck, senior vice president of the wholesale division.
Added Brian Beck, senior vice president of FriendShip: "I am very proud of our current retail team. They are the reason FriendShip is so well known in our markets for providing 'Wicked Awesome Customer Service.' Now with the addition of Ed Burcher, one of the industry's leading food experts, we have the pieces in place to make FriendShip a food destination."
Beck Suppliers is a diverse and vertically integrated retail and wholesale petroleum marketer. The company distributes Marathon, Sunoco, BP and Shell motor fuels to independent retailers as well as to its company operated FriendShip store locations.
It also distributes propane and heating oil to thousands of Midwest homes and businesses. The company's construction division specializes in the installation and removal of petroleum fueling systems as well as the installation, maintenance, support and operation of car washes.