Gaining the Foodservice Edge in a Hyper-Competitive Market
Get great content like this right in your inbox.
Subscribe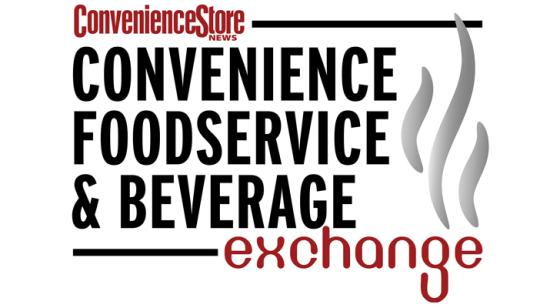 ROSEMONT, Ill. — The future of convenience foodservice is bright, as dining frequency at convenience stores is seeing strong growth, with more than a quarter of consumers indicating that foodservice is the primary driver for their in-store purchases.
The foodservice space, however, is increasingly complex. With innovation driving differentiation and competitive advantage, c-store operators will need to find ways to get an edge, according to AlixPartners' Eric Dzwonczyk, who presented a general session entitled "What C-stores Should Do to Win in the Hyper-Competitive Foodservice & Beverage Market" during the 2017 Convenience Store News Convenience Foodservice & Beverage Exchange event.
"There's a lot of competition, and it's competition from really strong players," he said.
C-store operators should consider pursuing four parallel strategies, Dzwonczyk recommended:
Focus on enhanced execution of foodservice programs — Improving value products, quality and number of food options, especially for breakfast and lunch.
Improve the customer experience — New offerings to drive throughput, including delivery and drive-thru; develop an integrated digital platform.
Growth strategies, both organic and through acquisition — Continue to build new, differentiated units in selective markets, keeping in mind that many markets are heavily saturated.
Develop comprehensive corporate productivity programs — Commodity strategies across food and non-food categories, and focus on supply chain excellence.
 
One challenge c-store retailers face is that many consumers still view snacking as the primary reason to visit. On the positive side of that, though, the opportunity exists to "trade up" consumers to other dayparts — Dzwonczyk acknowledged that this is "easy to say, probably a little tougher to do."
By focusing on price, quality, speed and variety, c-stores will target the factors that consumers consider to be the most important parts of selecting a c-store to purchase a meal, ahead of location and convenience.
On the technology front, mobile loyalty programs are critically important, particularly with millennials and members of Generation X.
Approximately 70 percent of consumers are also interested in delivery, but most prefer to order directly from a c-store and schedule the delivery, rather than go through a third-party mobile service like UberEats.
Along with making improvements and expanding, c-store operators need to focus on growth and cost management to win in the current environment. Cost management and productivity need to be a focal point at the enterprise level, Dzwonczyk said. On an individual store level, improved management of hourly labor through staffing levels can yield significant cost savings, which could be banked or used to fund foodservice or second-order initiatives.
Other winning strategies for growth may include: tiered pricing to maximize profits in high demand/low price elasticity regions; the use of digital media tools to drive customers toward more in-store purchases; using data analytics to develop more custom solutions based on consumer preferences and behavior; and rigorous testing of new and different formats. Cost strategies can include team-based service with targeted metrics and an emphasis on "lean" culture, among other plans.
The 2017 Convenience Store News Convenience Foodservice & Beverage Exchange took place Sept. 12-13 at the Donald E. Stephens Convention Center in Rosemont.