Gen Z Will Mandate Digital, Social-Centric Shopper Experiences
Get great content like this right in your inbox.
Subscribe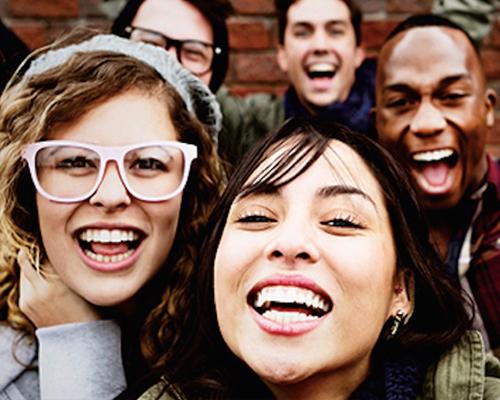 CHICAGO — Members of Generation Z, the first native digital generation, are just beginning to form their shopping habits, brand loyalties and purchase preferences. But as these 21-and-under consumers grow in influence and actual purchasing power, manufacturers and retailers will need to adjust their marketing strategies to meet the distinct behaviors of this new generation, according to IRI.
"It is clear that Gen Z will be different from millennials and the generations before them on many levels — on top of being the most culturally diverse shopper population to date, Gen Zers are already forming unique purchase motivators and preferences," said Robert I. Tomei, president of consumer and shopper marketing and core content services for IRI. "It will be critical for manufacturers and retailers to have a deeper understanding of these young shoppers as they gain influence and purchasing power, and leverage the power of personalization to reach them." 
"With our sophisticated data-based solutions that consist of millions of shoppers and attribute-specific insights, IRI is uniquely positioned to help marketers activate against the diverse and powerful Gen Z market," he added.
Emerging research from IRI's ongoing study has identified multiple characteristics that differentiate Gen Z from previous generations, including:
Brick and mortar holds its own against online. Gen Z consumers believe these retailers and online retailers are equally able to deliver the brands they want, providing a large product selection, low pricing and enjoyable shopping experiences.
Social media has the biggest influence on purchasing decisions. Gen Z is two to three times more likely to be influenced by social media, compared to sale or discount pricing, when making purchasing decisions. This makes it the only generation to be more driven by social media than by price.
Ease of the shopping process has substantial influence. Gen Z is more likely than any other generation, including millennials, to choose a retailer based on how easy it is to find what they want.
Gen Z also expects to find savings at the touch of a button, according to IRI. While Gen Z members are not yet doing the majority of their own shopping, more than a quarter of them already engage with retailer apps for discounts and promotions, compared to 33 percent of millennials. These findings confirm the digital, social-centric shopper experience Gen Z will seek out, whether shopping online or in-store.
"One of the most interesting and compelling parts of Gen Z's social media usage is related to how much they expect to be a part of the brand/retailer conversation. Our work with Gen Z to date suggests that they reject inauthenticity and being 'marketed to,' but they are not against marketing and advertising altogether," said Lynne Gillis, principal of survey and segmentation for IRI. "What makes Gen Z different is they see and embrace the opportunity to be influencers, whether it's among their own circle of friends or a broader audience. This has tremendous implications for how brands and retailers engage them in the marketing and advertising process."