Getty Realty Joins GPM & E-Z Mart Deal With $52M Acquisition
Get great content like this right in your inbox.
Subscribe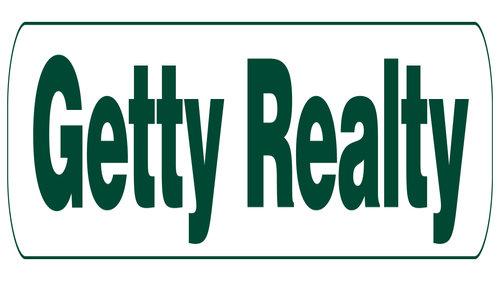 JERICHO, N.Y. — Getty Realty Corp. acquired the fee interest of 30 convenience store and gas station properties form E-Z Mart Stores Inc. for roughly $52 million.
Upon closing the acquisition, Getty leased the sites to a subsidiary of GPM Investments LLC as part of its deal for the 273-store E-Z Mart chain.
GPM reached an agreement to acquire the c-stores from E-Z Mart in late December, as CSNews Online previously reported.
The properties Getty acquired are located within metropolitan markets in Arkansas, Louisiana, Oklahoma and Texas. The unitary lease provides for an initial term of 15 years, with four five-year renewal options.
Rent is scheduled to increase annually during the initial and renewal terms of the lease, according to the company.
"We are excited to have completed this transaction which expands our existing relationship with GPM Investments, one of the leading convenience store operators in the United States. The properties acquired represent a high-quality convenience store and gasoline station portfolio and are located in strong commercial real estate markets, with approximately one third of the sites being located in the Dallas-Fort Worth metropolitan market," said Christopher J. Constant, Getty's president and CEO.
"The completion of this transaction also continues our stated objective to grow and further diversify our portfolio in the convenience and gas sector," he added.
Getty funded the transaction through funds available under its revolving credit facility and expects the transaction to be immediately accretive to net earnings.
The GPM and E-Z Mart deal closed April 18, signaling GPM's expansion into the Southwest.
E-Z Mart was a family-owned business with nearly 50 years of experience in the convenience channel. The pact with GPM moves it from the No. 34 on the Convenience Store News Top 100 to No. 14 as part of GPM.
"We are very excited about the E-Z Mart Stores. Sonja Yates Hubbard and her employees have been dedicated to building a brand worthy of Jim Yates' legacy. We plan to continue providing their customers with the same quality of service," said GPM CEO Arie Kotler.
"Bringing the E-Z Mart family of associates into the GPM fold was very important to our leadership team. We look forward to our continued development as we grow together through acquisitions," he added.
Jericho-based Getty Realty is the leading publicly traded real estate investment trust in the United States specializing in the ownership, leasing and financing of convenience store and gasoline station properties. As of Dec. 31, the company owned 828 properties and leased 79 properties from third-party landlords in 28 states across the United States and Washington, D.C.
Richmond, Va.-based GPM Investments, together with its subsidiaries, operates or supplies fuel to approximately 1,400 stores in 22 states across the United States.