Gilbarco Unveils Encore S DEF + 1 Dispenser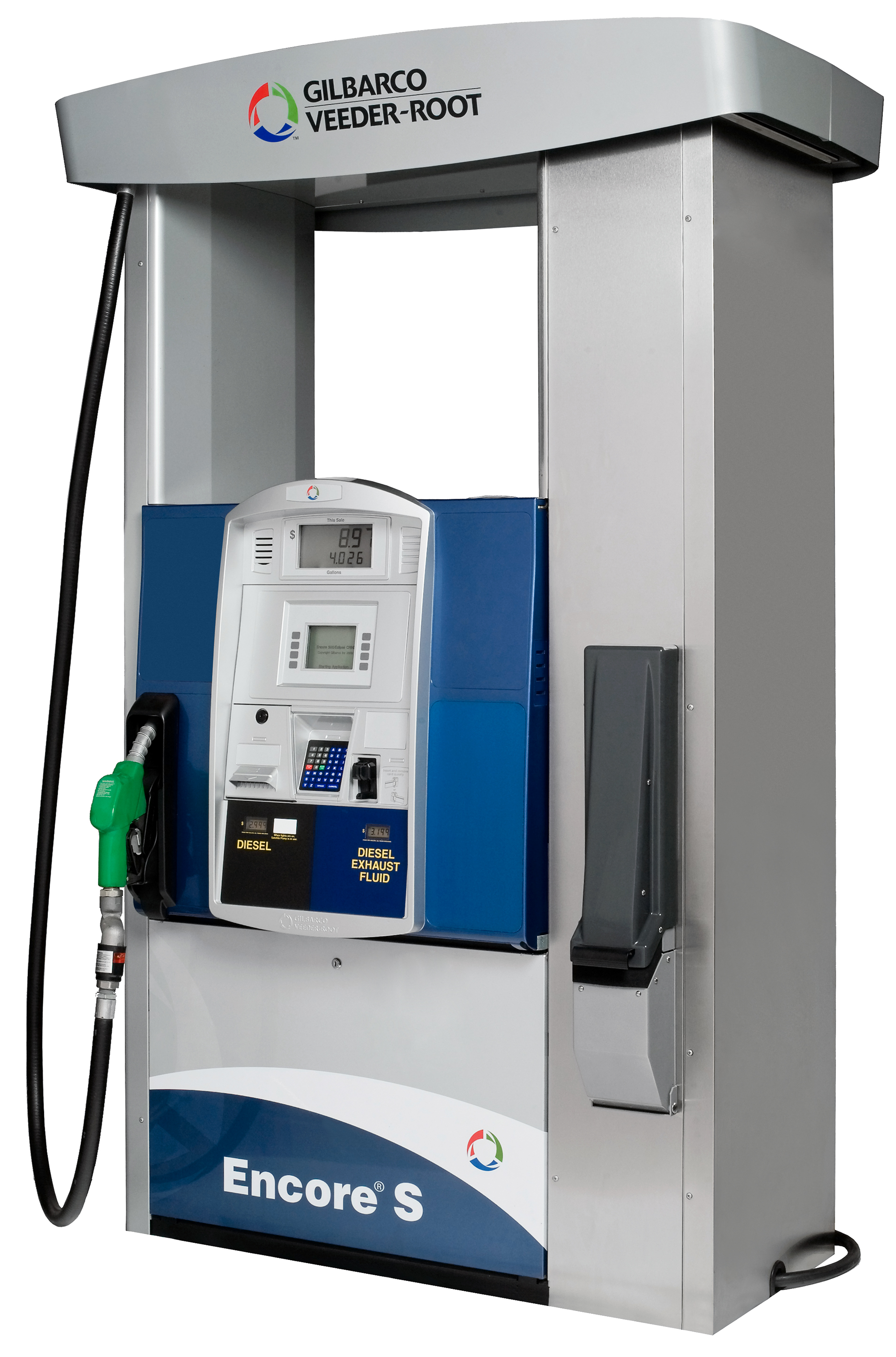 GREENSBORO, N.C. -- Gilbarco Vedeer-Root will unveil the Gilbarco Encore S DEF + 1 dispenser at the National Association of Truck Stop Operators (NATSO) Show on Feb. 17-21 at Disney's Coronado Springs Resort in Lake Buena Vista, Fla.
"Drivers clearly want the convenience of filling their diesel and DEF tanks from the same fueling position, anywhere on the island," Chad Johnson, marketing manager at Gilbarco Veeder-Root said in a released statement. "Our unique design allows retailers to make the most of their forecourt space and allows for the card transaction to take place at a single fueling position, improving forecourt throughput. And Gilbarco quality means the retailer enjoys the lowest possible total cost of ownership for forecourt equipment."
The new fuel dispenser is designed to offer Diesel Exhaust Fluid (DEF) and diesel at the same fueling position, the company stated. The new dispenser features an industry exclusive stainless steel mass flow meter that measures DEF accurately and reliably and is weights and measures approved. According to Gilbarco, the dispenser is designed specifically to prevent DEF freezing and crystallization with a thermostat-controlled, heated cabinet and specially designed optional hanging hardware. The hydraulics are stainless steel to protect against corrosion.
The new fuel dispenser operates as an Ultra-Hi flow diesel master that can work with an Encore S diesel Ultra-Hi flow satellite unit on the other side of the truck to fill both diesel tanks simultaneously and the master also offers DEF, minimizing the need for drivers to visit multiple locations for their fluid needs, the company stated.
Options on the new Encore S DEF includes:
-- 5.7-inch monochrome or 10.4-inch color screens
-- Bar code scanner
-- Alphanumeric keypad for entry of VIN
-- FlexPay Secure Card Reader
-- Contactless card reader
-- Call button
-- Intercom speakers
-- Five button/incremental programmable preset
-- Two-level price posting for cash and credit pricing
More than 150 Gilbarco Encore S units that dispense DEF only are already installed in U.S. truck stops.