06/28/2018
Global Partners' Alltown Chain Debuts New Store Design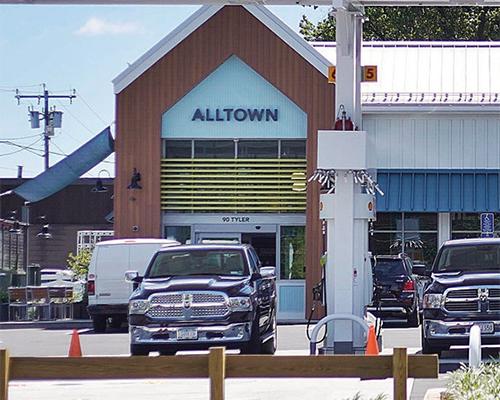 WALTHAM, Mass. — Global Partners LP's newest Alltown Markets store is designed to offer more food choices for conscious eaters and serve as half convenience store, half neighborhood market.
Located at 90 Tyler Street in Pittsfield, Mass., the store features "enhanced" food and beverage choices and fresh produce, with an emphasis on local sourcing, reported the Berkshire Eagle.
"This Alltown in Pittsfield is really the first store in, sort of, the new branding," said Ryan Riggs, senior vice president for Alltown Markets, adding that "the timing was right" for the launch.
The store's food offering includes gluten-free and vegan options, artisan flatbread pizzas, breakfast sandwiches made with cage-free eggs, all-natural chicken tenders and more.
The new location previously operated as a Convenience Plus store before Global Partners purchased it from O'Connell Oil in April 2016. It closed in September 2017 for the rebuild process before reopening as an Alltown Markets store on June 27.
The store will initially operate 24 hours a day, subject to adjustment based on need, and employ 16 to 20 people.
Pittsfield City Councilor Earl Persip praised the store for adding a grocery option.
"A lot of people depend on getting groceries at convenience stores in that area," Persip told the news outlet. "It's better than what was there before. I think they took the time to really consider it and make it as much of a neighborhood feel as possible."
Part of the Global Partners LP family of brands, Alltown Markets has more than 70 convenience stores in New England.