06/18/2021
Gopuff Acquires Tech Startup to Accelerate Innovation
RideOS builds cutting-edge proprietary technology for advanced routing, on-demand dispatch and fleet optimization.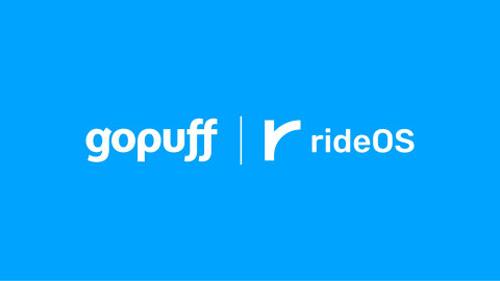 PHILADELPHIA — As Gopuff launches in more complex and high-density cities and accelerates geographic expansion, it is acquiring rideOS, an enterprise start-up that builds proprietary technology for advanced routing, on-demand dispatch and fleet optimization for the delivery and logistics industries.
With the acquisition, Gopuff will be able to innovate faster, power multi-modal deliveries, and continually reduce delivery times to continue to deliver a best-in-class customer experience, the companies announced.
"RideOS is among the best mapping, dispatching and routing technology firms in the industry and we are thrilled to have them lead innovation in key sectors for Gopuff. This investment will enable Gopuff to continually improve the customer experience in more complex geographies as we lead and define the Instant Needs category worldwide," said Gopuff Senior Vice President Product & Growth Sharad Sundaresan.
Acquiring rideOS will afford Gopuff several strategic advantages, including:
Provide Gopuff with a team of global experts dedicated to optimizing and innovating its logistics and operations technology;

Bring Gopuff immediate access to proprietary delivery, routing and logistics technology and the ability to accelerate the rate of innovation in these sectors;

Position Gopuff to further improve its industry-leading delivery times and superior unit economics;

Quickly develop technology to power multi-modal deliveries and other advancements, to excel in more complex, high-density cities; and

Enable Gopuff to develop new tools for its field organization and delivery-partners that both improve their experience and enable greater efficiencies.
"Gopuff's mission and global ambition to be the world's go-to solution for immediate everyday needs is a natural extension of the rideOS' vision to build software that efficiently moves people and things throughout the world," said Justin Ho, co-founder and CEO of rideOS. "We see this as a unique opportunity to scale our culture, values, team, products and technology, with a company at the forefront of defining the Instant Needs economy. Given Gopuff's exponential growth, we expect to significantly increase our headcount by the end of this year, expanding our presence in Silicon Valley, Pittsburgh, and Berlin."
Gopuff is taking additional measures to expand its services. The company was integrated into CitrusAd's retail media platform to introduce Gopuff Ad Solutions, enabling partners to seamlessly plan, buy, measure and manage their ads on Gopuff.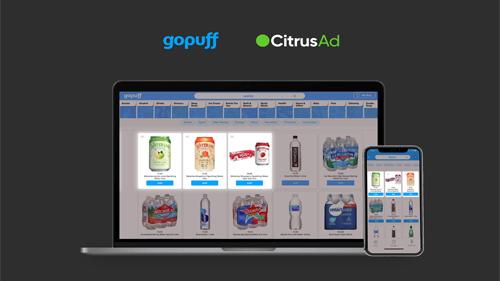 "With Gopuff's direct API integration into CitrusAd's retail media technology, brands can now advertise with Gopuff in three easy steps: select products, set budget, and bid. The CitrusAd integration makes it easy for brands to run in-app media placements of sponsored products or search ads to target and convert high-intent customers as they shop on Gopuff," the company said in an announcement.
According to Gopuff, by directly integrating with CitrusAd's technology, it is now possible for brands to run more personalized and relevant, online and in-app Gopuff campaigns. Brands can engage Gopuff customers right at the point of purchase with sponsored product, search and display ads as they shop on Gopuff.
Philadelphia-based Gopuff has already run successful managed campaigns for several companies including PepsiCo, Mars Wrigley, Kraft Heinz, and Unilever from the first few weeks of the Gopuff Ad Solutions in-app pilot. In early June during a Gopuff Ad Solutions in-app pilot, customers saw an average of 3.1x return on ad spend across more than 1,000 products in various categories, with the top quartile of campaigns achieving 10.3x return on ad spend.
"By unifying supply chain, inventory, and merchandise with a powerful advertising platform, brands can now optimize and measure ad campaigns with an unprecedented amount of knowledge of product availability and consumer response," said Gopuff Vice President Measurement and Insights Daniel Slotwiner.
Gopuff is the latest e-commerce company to leverage CitrusAd's retail media technology, which also includes Target, Sainsbury's, Groupon, Petco, Hy-Vee, Wakefern Food Corp, and Harris Teeter.
"We are delighted to support Gopuff's rapid expansion with increased personalization for shoppers that will result in higher conversion rates. We are in a digital era where savvy ecommerce leaders, like Gopuff, can help brands leverage first party data to effortlessly transform category, shopper and SKU level insights into sales growth with our technology," said David Haase, chief revenue officer at New York-based CitrusAd.
In another recent move, Gopuff entered into an exclusive partnership with Skai, a go-to-market engine formerly known as Kenshoo, that powers brand decisions and execution with actionable intelligence. The partnership expands Skai's media network in the essentials, food and beverage delivery categories.
Through the CitrusAd API, Skai and Gopuff will offer brands the ability to reach consumers 24/7 and grow e-commerce through insights, advertising, and cross-channel measurement within a single platform.
"We're thrilled to partner with Skai to make it easier for our brand partners to target customers both on and off the Gopuff platform," said Gopuff Vice President Media Revenue Andrew Breman. "Gopuff has a unique ability to deliver to customers around the clock — and deliver on their wants and needs in just a few minutes, enabling brands to quickly capitalize on their media."
Skai clients will be able promote specific products directly on Gopuff, allowing brands to reach customers directly at the point of sale, deliver scale with premium shelf space, and drive sales.
"While the adoption of everyday delivery was catalyzed by the pandemic, it's clear that this behavior is here to stay. Brands that could typically rely on aisle endcaps need to transition that strategy online and invest in retail media to promote their products to consumers in the virtual store," said Nich Weinheimer, general manager of Skai Commerce. "Through our partnership with Gopuff, Skai looks forward to empowering more brand advertisers as we continue to build in new ways to optimize digital campaigns and promote products where customers are actively making purchases."
With the addition of Gopuff, Skai now has 39 retail partners where brands can advertise.
Founded in 2013 by co-founders and co-CEOs Rafael Ilishayev and Yakir Gola, Gopuff currently operates more than 400 sites, including 250 micro-fulfillment centers and the recently acquired 160-plus BevMo! locations, delivering to customers in more than 650 cities.