GoPuff Plans New Distribution Center to Support Expansion
Get great content like this right in your inbox.
Subscribe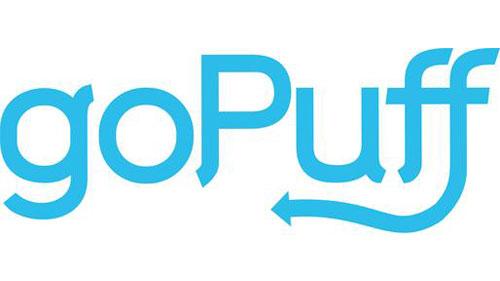 PHILADELPHIA — Digital convenience retailer goPuff is supporting its expansion efforts with a new technology and distribution center in Gloucester County, N.J.
The 299,750-square-foot facility located on the Glassboro/Harrison border is expected to be fully operational by the end of 2019. The center will support the company's continued growth and expansion and create more than 600 new jobs over the next three years.
"As we continue to fuel the expansion of our brand, the addition of our new distribution center is important to our continued growth and success," said Rafael Ilishayev, goPuff co-founder. "My co-founder Yakir Gola and I both grew up in New Jersey and are excited that there is such a substantial growth opportunity for goPuff in the state. This new distribution center will not only enhance our supply chain, but will also serve as a hub for technology developments for our business as we continue to innovate."
The Gloucester County distribution center will join two goPuff facilities in New Brunswick and Cherry Hill, N.J.
"Providing meaningful growth opportunities to businesses with new ideas is a principal component of my economic plan and rebuilding the innovation economy in New Jersey," said Gov. Phil Murphy. "I am confident that goPuff will benefit from New Jersey's world-class location and workforce, and I congratulate them on their expansion here."
goPuff was approved in November by the board of the New Jersey Economic Development Authority (NJEDA) for Grow New Jersey (Grow NJ) tax credits of up to $39.1 million over 10 years to encourage the company's expansion in Glassboro and Harrison. As a performance-based program, no benefit will be received by goPuff until it certifies it has met the commitments upon which its Grow NJ approval was based, including job creation and capital investment.
"We are delighted that goPuff recognizes the advantages of locating in southern New Jersey, including its vast talent pool and access to transportation infrastructure," said NJEDA CEO Tim Sullivan. "The NJEDA is committed attracting and retaining cutting-edge companies like goPuff that contribute to the governor's vision for making New Jersey the state of innovation."
Heather Simmons, liaison to Economic Development, added: "We are proud that goPuff has chosen Gloucester County for the location of its new distribution center. Gloucester County is the fastest growing county in the third largest metropolitan region in the Northeast and we look forward to we look forward to a long, successful partnership working together with goPuff to create additional jobs in our area."
goPuff is a digital convenience retailer operating in more than 50 U.S. markets and delivering thousands of products — ranging from snacks, drinks, ice cream, beverages, groceries, household goods and more — directly to customers from centrally located warehouses for a flat $1.95 delivery fee. All orders are accessible through the goPuff mobile app or goPuff.com.
The Philadelphia-based retailer recently celebrated its fifth anniversary with the entrance into its 50th market, and operates in cities like Atlanta, Austin, Boston, Chicago, Denver, Philadelphia, Phoenix, Pittsburgh and Seattle. With more than 500 employees, goPuff has also announced a $4-million multi-stage expansion plan centered on the construction of a new headquarters in Philadelphia along with 10 warehouses across Pennsylvania, creating more than 500 new jobs over the next three years.