GPM Promotes Chris Giacobone to COO
RICHMOND, Va. -- GPM Investments LLC, operator of the Fas Mart and Shore Stop convenience store chains, promoted Chris Giacobone to chief operating officer to help lead the company's acquisition strategy and oversee its operations and marketing functions.
"I am very pleased to announce the appointment of Chris to this important senior leadership position in the company," GPM Investments' CEO Arie Kotler stated. "He has demonstrated a solid track record at the company for the past eight years and has the necessary skill sets and determination to help us achieve our aggressive growth plans for the future."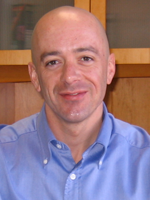 Giacobone
As COO, Giacobone will add operations and marketing to his existing line of direct reports and play a critical role in helping both define and lead GPM's acquisition strategy.
As CSNews Online previously reported, GPM Investments in November entered into a $35-million credit facility with PNC Bank N.A. that matures in November 2016, and it closed on a $50-million recapitalization in August that includes $15 million of new equity infusion. Company leaders have said the financing will allow the convenience retailer to invest in new capital improvement projects, including opening new stores and improving existing locations.
Giacobone has been a member of the GPM Investments team since 2004 and most recently served as senior vice president of Market Development, Fuels and Facilities. He was also responsible for GPM's extensive wholesale footprint; the company supplies more than 115 independent dealers.
Prior to joining GPM, Giacobone worked as vice president of operations at DB Marketing Co., overseeing operations for 150 company-operated and franchise locations.
"As chief operating officer, I am very excited and look forward to playing a more central role in helping define the future of our organization," Giacobone commented.
GPM Investments operates 213 c-stores and supplies independent dealers in Virginia, Maryland, Rhode Island, Delaware, Connecticut, North Carolina, Pennsylvania, New Jersey and Tennessee.