To Grow Your Tobacco Profits, Think Strategically
Get great content like this right in your inbox.
Subscribe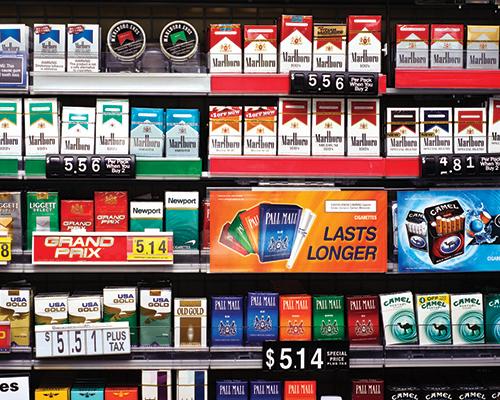 NEWARK, N.J. — One of the most significant categories in the convenience store industry is facing both challenges and opportunities, but retailers can do well with tobacco if they think strategically, according to a virtual Retailer Roundtable hosted by Convenience Store News and sponsored by Swedish Match. 
While the tobacco category's total volume decline has been ongoing, not all segments within it have declined. Other tobacco products (OTP) is up in both dollar sales and unit volume, while the vaping/e-cigarettes segment is seeing the biggest growth rates, Convenience Store News Editorial Director Don Longo explained during the Sept. 20 webinar. 
Tobacco retailers are currently contending with legislation trends, such as the Tobacco 21 movement, flavor bans, caps on the number of retailer tobacco licenses, and sales restricted to adults-only establishments.
Sales trends include the rise of the e-cigarette JUUL, competitive threats from dollar stores, dual usage, downtrading from premium to discount, and cigars rising nearly 15 percent in dollar sales in 2017.
Roundtable participants included:
Ruth Lilly, senior category manager, tobacco, wine and spirits, GPM Investments LLC;

Ray Johnson, operations manager, Speedee Mart;

Anne Flint, director of category management, tobacco, Cumberland Farms Inc.;

Terry Gallagher, president, Smoker Friendly International; and

Joe Teller, director of category management, Swedish Match.
Multiple retailers pointed to Juul and the introduction of new flavors for other tobacco products as recent bright spots in the category.
"Juul has been the success story of the year," said Flint.
However, Juul and flavored vaping products in general have been subject to negative attention in recent months, with the Food and Drug Administration threatening to ban them if manufacturers do not act to prevent their use by minors.
With the potential fallout still in question, retailers said they must balance growing profits with caution over the negative publicity.
While not as obviously successful as e-cigarette/vaping products, cigars also are seeing notable growth, particularly in natural leaf and rolled leaf.
"The consumer has decided they want to go a different direction than the traditional offering," Teller said.
Still, the No. 1 tobacco segment is cigarettes, despite predictions of its downfall. Lilly noted it is "risky to take our eye off [it.]" Cigarette declines are coming not only from consumers turning to e-cigarettes and vaping as alternatives, but in part from the increase in e-commerce, resulting in fewer regular trips to convenience stores.
Tobacco loyalty programs, such as those offered by Altria Group Inc. and Reynolds American Inc., are helping drive volume growth, according to Lilly.
Along with the inherent complexity of the category, the roundtable participants pointed to legislation and regulation as one of the biggest challenges to success in tobacco. While some regions face more restrictions than others, bans on product types will spread beyond individual stores, even if they start locally.
The shift to 21 as the minimum age to purchase tobacco is also a challenge on an employee level. In Massachusetts, current 18-year-olds who are grandfathered in create inconsistency for cashiers.
Retailers must take initiative and bring their concerns and documented facts to legislators, particularly local government, which is likely to care about the jobs and services c-stores provide to the community.
"Get involved with the belief that you can have an impact," Teller said.
An on-demand replay of "Retailer Roundtable: Growing Your Tobacco Profits" is available here.