Hershey to Acquire Pirate's Booty Maker Pirate Brands
Get great content like this right in your inbox.
Subscribe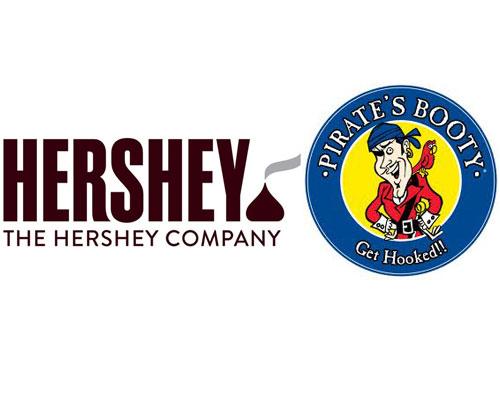 HERSHEY, Pa. — The Hershey Co. entered a definitive agreement with B&G Foods Inc. to acquire Pirate Brands, including the Pirate's Booty, Smart Puffs and Original Tings brands.
The $420-million transaction strengthens Hershey's position as a better-for-you snacking leader within the $14-billion warehouse snacking aisle, the company announced.  
Pirate Brands will operate within Amplify, Hershey's better-for-you snacking hub in Austin, which is focused on driving growth in the warehouse snacking aisle with unique product flavors and forms like Skinny Pop, Paqui and Oatmega.
"Pirate's Booty is a leading cheese puffs brand loved by moms and kids as a better-for-you treat," said Mary Beth West, chief growth officer, The Hershey Co. "We expect the full Pirate Brands portfolio to be a great fit for Hershey's growing Amplify business which is targeted toward consumers who are looking for great-tasting snacks without compromise."
Hershey noted that the strategic acquisition is expected to be accretive to its financial targets given the strong growth trajectory and solid margin structure of the Pirate Brands business. 
Pirate's Booty is a fast-growing brand in the more than $2.5 billion cheese puffs category, with retail sales up more than 8 percent on a year-over-year basis. It is a market leader for consumers seeking snacks with clean labels and no artificial flavors, colors or preservatives, the company added.
"Pirate Brands is a terrific business and we believe that it will thrive under the ownership of The Hershey Co.," said Bob Cantwell, president and CEO, B&G Foods.
The transaction will be financed with cash on hand, as well as short-term borrowings. It is expected to close in the fourth quarter of 2018, subject to customary regulatory approvals and other closing conditions. 
Pennsylvania-based Hershey has more than 80 brands around the world that drive more than $7.5 billion in annual revenues, including such iconic brand names as Hershey's, Reese's, Kit Kat, Jolly Rancher, Ice Breakers and SkinnyPop.