Honey Farms Exits C-store Business With Global Partners Deal
Get great content like this right in your inbox.
Subscribe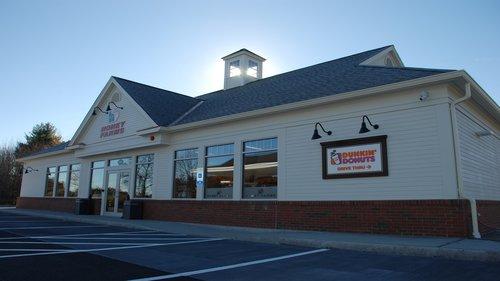 WALTHAM, Mass. — Global Partners LP has purchased the retail fuel and convenience store assets of Honey Farms Inc. for roughly $36 million, marking the industry exit of Honey Farms.
The cash acquisition includes 11 company-operated retail sites with fuel and convenience stores, and 22 standalone convenience stores. All of the sites are located in the greater Worcester, Mass., area.
"This transaction aligns with our objective of acquiring sites that expand our footprint and enable us to benefit from economies of scale in the purchase of fuel and convenience store merchandise," said Global Partners President and CEO Eric Slifka.
Headquartered in Worcester, the Iandoli family has owned Honey Farms since 1969, and the family's retail food operations of delis and supermarkets span back to the 1920s, according to Matrix Capital Markets Group Inc., which provided merger and acquisition advisory services to Honey Farms.
Honey Farms has enjoyed a long-standing reputation of superior customer service and strong brand recognition in the New England market, operating 33 stores in Massachusetts and one in New Hampshire.
The roots of the Honey Farms brand date back to the 1950s when they were dairy stores selling bread, milk and other staple food items. The Iandoli family purchased the Honey Farms chain, along with a few legacy Millbrook Farms stores, in July 1969.
After the supermarket business was sold in 1985, the Honey Farms stores became the core focus of the family, and the business grew under the leadership of Wilfred Iandoli and current President and CEO David Murdock, who has spent more than four decades with the company.
"Having worked for Honey Farms and with the Iandoli family for over 40 years, the sale of the company is bittersweet, but the outcome for the family has been very successful," Murdock said.
"I want to thank the Iandoli family and our talented employees whose enduring commitment built an extremely strong company," he added. "Lastly, I want to thank our M&A advisors, Matrix, and our legal counsel, Fletcher Tilton, who did a wonderful job advising the company and the family through this process."
The transaction was managed at Matrix by Spencer Cavalier, managing director; Sean Dooley, vice president; and Christian Klawunder, associate.
Mark Donahue and Amanda Risch of Fletcher Tilton PC served as legal counsel for Honey Farms.
Waltham-based Global Partners is a midstream logistics and marketing master limited partnership that owns, controls or has access to one of the largest terminal networks of petroleum products and renewable fuels in the Northeast. With approximately 1,500 locations, primarily in the Northeast, Global is one of the largest regional independent owners, suppliers and operators of gasoline stations and convenience stores.