Hostess Expands Breakfast Product Portfolio via Acquisition
Get great content like this right in your inbox.
Subscribe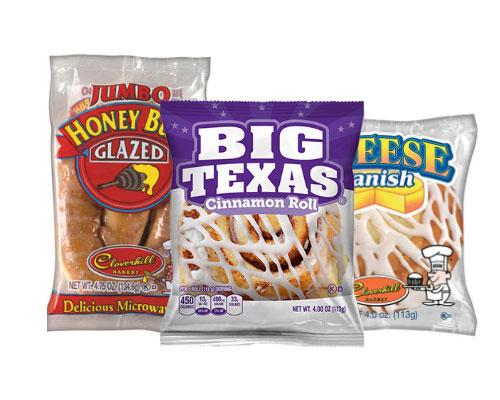 KANSAS CITY, Mo. — Hostess Brands Inc. is expanding its breakfast product portfolio upon completing the acquisition of certain U.S. breakfast assets of ARYZTA LLC, including one of its Chicago Cloverhill bakery facilities and the Big Texas and Cloverhill brands.
In addition to the brands, the acquisition includes supply partnerships with several key retailers of Hostess. Until June 2017, the bakery was a significant co-manufacturer to Hostess.
"This is an excellent enabling acquisition for the Hostess breakfast strategy and fills a key strategic gap in our product portfolio," said Dean Metropoulos, executive chairman of Hostess. "The Big Texas and Cloverhill brands and private label partnerships will add significant strength to our growing breakfast business."
Highlights of the transaction include:
The Big Texas and Cloverhill brands' distribution strength provides Hostess greater access to the club, vending, cash and carry, and independent convenience stores sales channels; and provides for a strong breakfast partnership with several existing key retailers.

Significant expansion of Hostess' range of offerings in the breakfast category of sweet baked goods, including HoneyBuns, Danish Pastries and Cinnamon Rolls, among other offerings. With this acquisition, the company expects to reduce its reliance on co-manufacturing.

The 137,000 square-foot bakery facility represents the largest individually-wrapped Danish pastry facility in North America.
"This strategic acquisition allows us to bring important product manufacturing in-house as we expand and drive growth in our breakfast product portfolio," commented Bill Toler, president and CEO of Hostess. "In addition, this purchase will enable Hostess to forgo in-house capital investments and create significant value over the next few years."
As part of the transaction, acquired assets include inventory, property, plant, equipment and customer relationships serviced by the Chicago Cloverhill bakery facility. Hostess expects short-term EBITDA losses of approximately $15 million to $20 million and corresponding earnings per diluted share dilution of approximately $0.10 to $0.12 as a result of anticipated operating losses from the acquired business through the second half of 2018, as the company improves the sales and operating performance of the facility.
Additionally, Hostess expects the acquired business to be EBITDA-positive in the first half of 2019. By 2020, the company expects this business to contribute approximately $20 million to $25 million in EBITDA.
"We have had a long supply relationship with ARYZTA for our breakfast items and are eager to expand our growing breakfast offerings with these capabilities. In addition, the positioning and consumer loyalty to the Big Texas and Cloverhill brands will broaden our participation in a number of distribution outlets," said Andy Jacobs, chief operating officer of Hostess.
"This acquisition will enhance our competitive position as we have the opportunity to further build our branded distribution and market share in the breakfast category within sweet baked goods, as well as enhance new and existing retailer relationships, particularly in the complementary club and vending sales channels," he added.
Based in Kansas City, Hostess' history dates back to 1919, when the Hostess CupCake was introduced, followed by Twinkies in 1930. Today, the company produces a variety of new and classic treats including Ding Dongs, Ho Hos, Donettes, Hostess Bake Shop and Fruit Pies, in addition to Twinkies and CupCakes.