04/17/2018
How to Bring the Better-for-You Trend to Your C-stores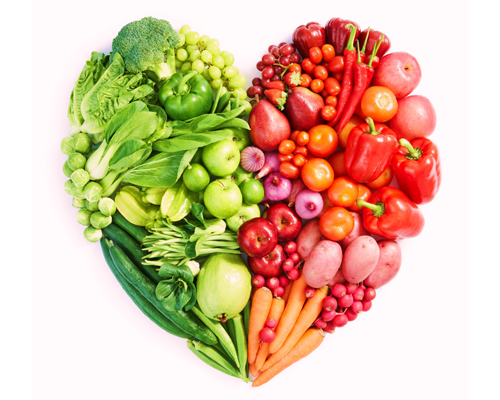 NATIONAL REPORT — In the coming years, the BFF of the convenience store operator may just be BFY.
The Better-for-You (BFY) nutrition trend is on the rise in all food channels, defined by a host of other nicknames and ingredient nomenclature, such as: all-natural, fresh, organic, simple, clean and high protein.
Shoppers today clearly care more about purchasing foods and beverages that they not only perceive as "healthier," but also that have a certain nutritional halo. Convenience stores that call attention to such products in a concerted and direct way can set themselves up for higher sales and incremental (often millennial) customers.
"The BFY segment is a growth category for the industry and for the Exchange, which is working on some exciting new options to further elevate it in our stores," Eric Sidman, vice president of convenience channel merchandising for the Dallas-based Army & Air Force Exchange Service (AAFES), told Convenience Store News.
AAFES' proprietary "BE FIT" program is designed to offer a holistic approach to health, covering exercise, diet and mental well-being. The retailer operates 3,500 facilities consisting of department stores, convenience stores, gas stations, restaurants, theaters and specialty stores on military installations in all 50 states, five U.S. territories and 33 countries.
At its more than 320 AAFES Express c-store locations, shoppers can choose from nearly 400 BE FIT-approved items, including fresh fruit, yogurt, grass-fed and nitrate-free beef sticks and jerky, gluten-free meat snacks, seaweed crisps and more. The number of BE FIT items available at AAFES Express locations increased 17 percent between 2016 and 2017.
The BE FIT program continues to evolve, with the Exchange adjusting the way it merchandises and calls out BE FIT items in a more uniform and obvious way. Front-of-store endcaps are another recent addition so that the increasingly robust BFY assortment is showcased.
Other best practices for merchandising and marketing BFY items are:
Highlight an open-air Better for You snack area and/or end-of-aisle endcap that has strong but simple callouts in signage and color. Rotate this offering on a regular basis, perhaps even monthly.

Incorporate a few BFY items in-aisle, where it makes the most sense and where space will allow, to encourage customer trial.

Use local grocery stores as a guideline in terms of new-item proliferation, but do not overreach with unproven innovation. BFY alternatives in c-stores should offer clear benefits and great taste with less than a 20-percent price upcharge.

Remember there is no right BFY approach across all stores. Results will vary based on location, shopper population, and even seasonality. Consider innovative technologies, such as mixed reality and virtual simulations, to figure out how to merchandise this quickly emerging growth category.

Establish a healthy corporate culture from the top down. Offer your employees BFY alternatives to the more indulgent samples sent to the home office. The healthy halo will undoubtedly trickle down.
Looking ahead, it's expected BFY will only continue to grow in the convenience channel.
The way Don Stuart, managing director of Cadent Consulting Group, sees it, there is nothing more mainstream than the convenience store. C-stores command about half of the retail doors for consumer packaged goods in the U.S., he noted.  
"There is a mainstream shopper, but a mainstream shopper who is on a quick trip," Stuart said. "If quick trips can be adjusted to incorporate better-for-you options, then this can create an improved health and wellness diet lifestyle for mainstream America."
Check out the April 2018 issue of Convenience Store News for our full report on "How to Embrace the Better-for-You Trend."