How C-store Foodservice Can Appeal to Tomorrow's Consumers Today
Get great content like this right in your inbox.
Subscribe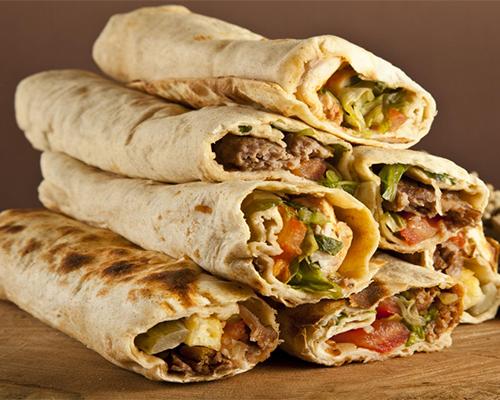 DALLAS — Foodservice success is about more than offering the right menu, price points and level of service that consumers want today. It's also about making the right moves to meet the needs and desires of the consumers of tomorrow and beyond.
Erin Murray, managing director at Datassential, gave attendees of the 2018 Convenience Store News Convenience Foodservice Exchange event an in-depth consumer analysis in a presentation entitled "Getting It Right: Generations, Trends, Health and Other Things You Need to Know About Today's Food Consumer."
Currently, the food world is what Murray calls "the third era of health and wellness," in which consumers care a great deal about functional food.
"[It's] all about what food does for us," she explained.
Examples include turmeric, which has received positive attention for being an anti-inflammatory, and seeds such as chia seeds and flaxseed, which have a wide array of applications.
However, regardless of the specific ingredients in vogue right now, Datassential research reveals a significant discrepancy in how consumers eat today vs. how they want to eat tomorrow.
The biggest difference is a move away from meat. While most consumers are not vegetarian or vegan, an increasing number indicate interest in reducing the overall amount of meat they eat. While only 2 percent of consumers want a vegan lifestyle, 23 percent are favorable to vegan eating; 44 percent are trying to eat less meat; and 57 percent are trying to eat more plant protein.
When examining the top trends of 2018 thus far, Datassential's menu database shows a continued strong interest in ethnic food. More than half of the fastest-growing ingredients and flavors for appetizers, entrees and side dishes have ethnic origins. Food from Asia, Latin America and the Middle East, in particular, have shown major menu growth over the last four years.
This shift in tastes is likely to stick around for a long time to come, as members of the emerging Generation Z show higher interest in many kinds of ethnic food compared to their predecessors.
For convenience store operators, data shows the sweet spot for new menu item introductions is uniqueness combined with strong purchase intent from customers.
Murray presented a scatterplot showing Royal Farms' Cinnamon Bun as an example of a product with high purchase intent but low uniqueness, and QuikTrip's Bac'n Quikshake as a product with high uniqueness but lower purchase intent.
"Strong purchase intent and uniqueness is possible, but requires focused effort," she said.
Products that combine the two are rare, but she said retailers can find the overlap in a number of ways, such as:
Reimagining classic items;

Offering food with a story; and

Offering safe experimentation, or something that is exciting but in a format that feels familiar and comforting.
The tricky part is defining safety and adventure, as these mean different things to different people, according to Murray. Retailers will need to know their market well and build their menus in a way that offers consumers an experience, not just fuel to fill up.