How Casey's Uses Digital Data for a Competitive Edge
Get great content like this right in your inbox.
Subscribe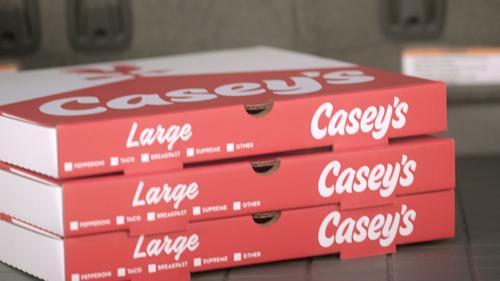 ALEXANDRIA, Va. — Winning a larger share of wallet in the convenience foodservice space doesn't only come down to who has the tastiest menu items at the best price. In the COVID-19 world and beyond, successful convenience foodservice programs will use digital tools and meet customers' preferences by leveraging a data-driven approach.
In the "Competing for Foodservice Sales" education session during the NACS Crack the Code Experience, the focus was on Ankeny, Iowa-based Casey's General Stores Inc. and how it elevated the foodservice program at its more than 2,200 c-stores by investing in an enterprise-grade digital foundation with integration at all points of sale. This included digital commerce, phone orders and mobile apps.
Casey's digital goals included:
Delivering seamless customer experiences across all lines of business and channels: in-store, at the pump and online;

Creating a customer loyalty program that integrates with the modern technology stack; and

Personalizing offers using real-time customer behavior and preferences.
The retailer's enterprise investment allowed it to move quickly in response to the COVID-19 pandemic, which prompted a sharp increase in demand for no-contact delivery and curbside pickup, according to Art Sebastian, vice president of digital experience at Casey's. This is likely to provide significant benefit as the pandemic continues and in the post-COVID world, he noted.
Loyalty is about "building one-to-one relationships with customers, personalizing the experience, rewarding them for unique behavior based on preferences, and building sales for your brand," explained Sastry Penumarthy, vice president of partnerships and strategic alliances at loyalty and engagement platform Punchh, Casey's loyalty program partner.
Data allows Casey's to draw in loyalty program members based on their individual customer journeys. For example, a lapsed customer who hasn't visited for a while might be offered a coupon for a free slice of pizza via push notification, while a customer who only comes to Casey's to fuel up their vehicle could receive a coupon for a free drink to get them inside the store.
Casey's mobile app is highly important in building a solid digital offering. Its mobile app serves as the center of its digital experience by highlighting appetizing food visuals; making it easy to order and reorder favorite items; highlighting promotions and loyalty offers; adding users to frequency clubs for products like pizza or coffee; displaying rewards status; and more.
Retailers can use their apps to differentiate themselves, with  Casey's choosing to embrace versatility and allowing users to choose whether their Casey's Rewards points convert to cents off gasoline; Casey's Cash, which can be used like currency in-store or online; or donations to the local school of their choice. The retailer worked with Punchh to build a large database of schools across its entire operating footprint.
Allowing customers to select which school will receive their donation is both a unique option and something that builds on Casey's connection to its local communities. Overall, the key for the retailer is to use its digital data strategically to build deeper customer relationships.
Casey's can use individual profiles to see when a customer last visited, how often they visit, which category they purchase the most, and beyond. Identifying customers based on their behavior and preferences allows Casey's to streamline its offer management and execute campaigns in minutes rather than weeks — up to 20-30 offers in a month. It tracks redemptions in real time, both at the point-of-sale and online.
This results in a better customer experience, which in turn has generated strong results in terms of enrollment, participation rate, purchase behavior, active members, channel engagement and customer segmentation. Casey's has already surpassed the membership milestone of 2.5 million enrollments since it launched the Casey's Rewards program in early 2020.
"It hasn't even been a year yet, but we're excited about the progress that we've seen," Sebastian said.
Based on its digital performance, Casey's plans to put more emphasis on omnichannel in the future. The company also plans to heavily emphasize giving its team members the digital tools to fulfill orders and engage customers. 
The NACS Crack the Code Experience was a five-week digital event that brought together convenience store industry retailers and suppliers virtually in lieu of an in-person NACS Show this year. The event concluded Dec. 4.