How Cloud Technologies Can Benefit C-stores
Get great content like this right in your inbox.
Subscribe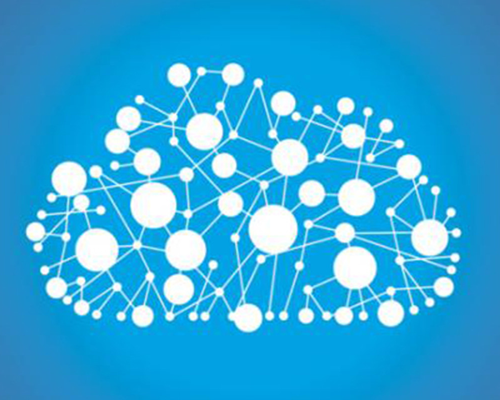 One trend generating buzz across the convenience store industry is a shift in culture as neighborhood outlets seek to boost revenue by better serving millennials and health-minded consumers.
While former staples like soda and tobacco purchases continue to decline, leading c-store chains are starting to grow their footprints and expand daily menu selections to include items such as: made-to-order or premade sandwiches; fresh, ready-to-eat dishes like chicken and chili; small plates of fruit and cheese; and a host of grab-and-go items such as fresh fruit, protein bars, yogurt drinks, coconut water, upscale jerky and snack-size tubs of nuts and trail mixes.
To manage the challenges arising from this new c-store positioning, larger franchises are following their grocery store and general retail brethren by turning to technology. We're seeing an uptick in operations execs who want to learn how wireless networks, cloud technology solutions and in-store mobile printers can be used to improve inventory management, drive operational efficiency, boost profit margins and improve the customer experience.
How Cloud-Based Retail Systems Can Help
Newer cloud-based technologies are taking hold because they provide 24/7 access to information through a smartphone, tablet or PC. Today, we're seeing subscription-based services (SaaS) designed to help general retail and convenience store chains of nearly any size better navigate functions from inventory management to labeling to cash reconciliation to end-of-day store tasks.
These cloud-based apps are making it possible to centrally manage key back-office functions while enabling in-store processes such as on-demand price labeling of fresh food, markdowns and promotions at multiple locations.
Case in point: Recently at the NRF Show, Petrosoft, a cloud-based retail solutions provider, teamed with Brother Mobile Solutions' mobile printer experts to demonstrate how its cloud-based solutions can be used to optimize the item and shelf labeling process to help owners reduce operating costs and provide a new level of in-store flexibility. By providing end-to-end inventory control, from the loading dock to the shelf, store operators can have greater insight into the state of their inventory while improving the customer experience with enhanced product merchandising and shelf management.
Timely, Accurate, On-Demand Food Labeling Is Essential
Adding fresher, more nutritious food choices to attract new business brings a whole new set of challenges to c-store operators and managers.
Take labeling, for example. Prepared and custom-order item labels must comply with Food and Drug Administration and state regulations regarding ingredient lists and nutrition labeling. Sell By/Use By date labels on perishable items must be kept accurate and up-to-date. And all related inventory flow must be carefully monitored — both on the sales floor and in back-room storage and prep areas — to ensure safe and timely replenishment rates, while avoiding out-of-stocks and spoilage/waste of perishables.  
In this new c-store environment, individual stores can no longer afford to rely on hastily handwritten labels, nor can they afford to wait for approved price and item labels to be handed down from a central headquarters location.
To experience success with expanded food and menu options, fresh merchandise needs to move in and out on a daily basis. Compact mobile wireless printers in the hands of store associates can provide an affordable choice for fast, efficient and on-demand labeling.
Change can be challenging, but the trend lines are clear. On-the-go consumers are demanding healthier food choices and greater transparency about the foods they consume. To survive and thrive, convenience store operators have a choice: keep up or lose out.
Fortunately, mobile and cloud technology is here to save the day with automated solutions that can increase productivity, improve the customer experience and help rain profits on a c-store owner's bottom line.
Mike Lowey is a retail industry specialist at Brother Mobile Solutions, a premier developer of mobile label and receipt printing products for a host of industries. For more information, go to www.brothermobilesolutions.com.
Editor's note: The opinions expressed in the column are the author's and do not necessarily reflect the views of Convenience Store News.