02/20/2018
Inaugural Genesis Awards to Recognize Analytic Tech Startups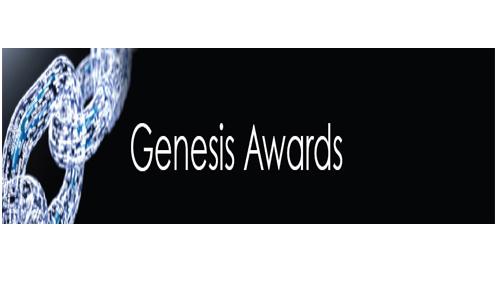 NEWARK, N.J. — Analytic technology startups are getting their turn in the spotlight with the Genesis Awards.
Launched by RIS News and Consumer Goods Technology (CGT), the Genesis Awards winner will be recognized at the Retail and Consumer Goods Analytics Summit (RCAS) on April 25 in Chicago in front of more than 200 senior-level executives from the largest and most influential retail and consumer goods companies in the world. Companies already registered for the event include 7-Eleven Inc., Walmart Inc., The Coca-Cola Co., The Hershey Co., PepsiCo Inc., and Mondelez Inc.
RIS News and CGT are sister publications of Convenience Store News.
"This is an outstanding opportunity for a start-up to get exposure you literally can't buy," said Albert Guffanti, brand director of CGT. "Our audience is extremely interested in groundbreaking developments in analytics because the right tools can literally change a company's future. Between the editorial coverage and the live presentations, it's an opportunity start-ups should not pass up."
Companies can enter the award contest by submitting a brief video about their innovative solution, and a combination of crowd-sourced "likes" plus judges' votes will determine the select group of startups advancing to the next round.
Semi-finalists will present their solutions live at the RCAS in four-minute segments to retailers and consumer goods executives. The judges will select the top three finalists and the audience will vote for the 2018 Genesis Award Winner.
The top three vote getters will speak in a session on the closing day of the summit.
The Genesis Award program judging panel will assess each submission for its success in the following areas: 
Does the solution fill a practical business need?

Will the solution lead to real value?

Is the solution unique?

Is the solution innovative, creative or advanced?
To enter the competition, start-ups must meet the following criteria:
In business less than three years; 

Operate as a standalone company;

Annual revenue less than $5 million;

Fewer than 50 employees;

Secured no more than three rounds of funding of less than $10 million; and

Offer a solution that gathers, analyzes or uses data in a new way to gain insight, increase sales or reduce costs.
To find out more about the Genesis Awards program and the Retail and Consumer Goods Analytics Summit, click here.
Consumer Goods Technology, an integrated media brand, is the leading resource for consumer goods executives using technology to enable business success.
RIS News is the leading source for business intelligence, thought leadership and technology insight for retail executives who are seeking engines of innovation and rapidly adapting to market forces that are disruptive and transformational.