Innovation Will Target the Connected Consumer
Get great content like this right in your inbox.
Subscribe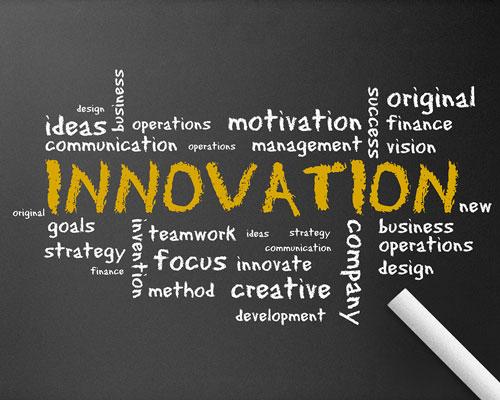 PHILADELPHIA — Innovation in the convenience store industry is currently being driven by a growing number of retailers that are extremely focused on their customers.
"These large and small regional chains have a deep appreciation for their customer and are more open to investing in the required technologies to serve their customers better," said Gunter Pfau, CEO of Stuzo, a digital product innovation company that helps convenience store and fuel retailers address business opportunities and challenges through technology. "The connected consumer wants access to things like mobile payment and loyalty programs across all platforms; IOS, Android, the connected car, Amazon Alexa, etc. Wherever the customer is, that's where retailers need to be."
Pfau recently spoke exclusively with Convenience Store News about what innovation looks like for convenience store retailers.
"Innovation starts with a keen focus on human psychology and behavior. To bring about the right experience for the customer, retailers must develop an empathic understanding of the customer's attitudes, desires and ingrained behaviors," Pfau said. "Retailers should align their focus first on digital products that surprise and delight customers. Adoption and ongoing investment in great customer experiences will drive targeted business outcomes and customer loyalty."
Stuzo got its start in 2007 and its first client was Facebook. The Philadelphia-based company helped the now-behemoth online platform determine how to engage customers more effectively, and helped global brands run successful campaigns from fan pages.
Two years ago, Stuzo set its sights on the c-store market and began thinking about what "innovation" means in this channel.
"Convenience is the guiding light for companies in this industry. It may mean different things to people in different demographic categories or geographies, but 'convenience' is the beacon of the industry," Pfau said.
Advances in technology will drive what "convenience" means today, tomorrow and in the future, according to the chief executive.
"Customers are already asking for a more convenient experience," he noted. "How can you remove friction from the shopping experience?"
Technologies that enable customers to order ahead, pay via a mobile phone, or even just grab what they want and leave (like the technology being tested by Amazon Go) are the kinds of advances consumers seek.
In addition to this "frictionless" experience, customers want to feel a personal relationship with the retailer. "They would like the merchant to know who they are. They want the merchant to personalize that experience to their specific needs and wants."
Pfau believes the convenience store of the future will be greatly influenced and driven by technology.
"This will be a tech-driven industry in the next five to 15 years," he predicted. "We will see completely autonomous, self-service convenience stores where employees are there to help enhance the customer experience, not facilitate transactions."
However, Pfau cautioned that such evolution is not easy for companies that have been doing things the same way for the past 20 years. There are challenges with existing infrastructure, operational issues and physical issues, as well as the need to improve employee training.
Many retailers, especially those focused on enabling a robust customer experience through mobile, loyalty, personalization and healthy food options, are overcoming this inertia to change. They are figuring out how to evolve their business without remodeling every store in their chain.
Pfau said he is hopeful that the recent acquisition of Whole Foods by Amazon becomes a wake-up call to brick-and-mortar retailers. "They can't rest on their laurels. Look at Tesla and the impact electric cars are going to have on the c-store and fuel business," he said.
Retailers are going to face new competition than what they've faced in the past. Companies like Amazon, Tesla and GoPuff (the delivery app) are already looking at the opportunity to provide convenience in a different way.
"If you added up all the R&D [research and development] budgets of all the brick-and-mortar retailers together, they wouldn't equal the R&D spending of Amazon," he noted.
Pfau sees Stuzo playing a role in helping to further innovation and innovative thinking, as well as encourage collaboration within the industry.
"Our goal is to create additional collaboration between operations and tech assets in order to make it easier and less complex for companies to innovate," he said.