INTERNATIONAL NEWS: Chevron to Open 150 Xpress Retail Outlets in Malaysia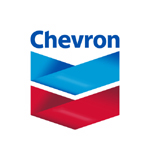 KUALA LUMPUR, Malaysia -- Chevron Malaysia Ltd is aiming to open 150 Xpress Point retail stores, its new convenience store brand, at Caltex petrol stations by 2015, as part of its plans to rebrand its existing retail outlets, the Business Times of Malaysia reported.

Chevron country chairman, Jeremy Oh, told the newspaper the company was initially looking at having 50 Xpress Point convenience stores in the next 12 months, to replace the previous retail outlet, Star Mart.

"We started Star Mart in 1996 and we have 160 stores nationwide ... [a] strong network. Now we want to have only one brand retailer to take ownership," he said in the report, after launching the Xpress Point brand at its first Xpress Point convenience store at a Caltex petrol station Wednesday.

He noted the company decided earlier this year to rebrand the Star Mart, as they wanted to have the retail outlets under one ownership. The stations' current operators will be given the option of either choosing Xpress Point or staying with the traditional brand, Star Mart or C-Mart, according to the report.

"We believe with this new retail outlet we can provide better service. Our retailers are on the ground, they know the expectations. We want to give them full ownership," he said. "At the new retail stores, we will have popular merchandise. Besides that, we will also include other facilities that will be upgraded from time to time."

The first Xpress Point stores will be operated by HYL Marketing Sdn Bhd, an associate company of Pen Petroleum Sdn Bhd, a Chevron-branded marketer with 120 stations under the Caltex brand.

Meanwhile, HYL Marketing and Pen Petroleum General Manager Saw Siam Ching said they will extend the Express Point brand to other retailer-owned and -operated Caltex service stations throughout Peninsular Malaysia, the newspaper reported

"We see it as an opportunity to develop our own convenience store retailing chain. We will deliver the selling proposition with prompt service fresh offerings at fair prices," she said in the report. "Only the right convenient items that are within the shelf will be displayed and sold. HYL Marketing will also be organizing promotions and customers' events at the stores."