Irving Oil Selects Trintech for Account Reconciliation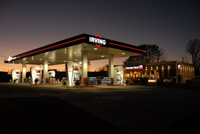 DALLAS, DUBLIN and LONDON -- Irving Oil Marketing Inc. selected Trintech Group's ReconNET software for financial process compliance, a component of Trintech's Unity platform suite of modular software that enables companies to meet financial governance, risk management and compliance goals, the company reported.

With more than 800 fueling locations and convenience stores in New England and Atlantic Canada, Irving Oil, a Fort Reliance company, is a leader in the Northeast in refining and fuel marketing. Through a suite of software modules, Trintech's Unity platform enables companies such as Irving Oil to increase the accuracy and transparency of financial reporting, reduce operational costs, shorten accounting cycle times, reduce the risk of material weaknesses, and fully comply with financial regulations and compliance requirements, according to the company.

Trintech's ReconNET module, an account reconciliation software solution for high-volume account matching, automates daily, monthly, and periodic reconciliation and balancing of financial accounts. With ReconNET's customizable business rules and automated reconciliation, staff can process accounts and transactions quickly, accurately, and consistently in compliance, the company stated.