It's National Donut Day Today & Here's Who Is Celebrating
Get great content like this right in your inbox.
Subscribe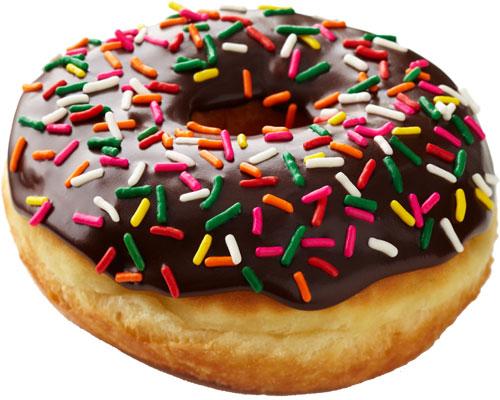 NATIONAL REPORT — Convenience store retailers are serving up sweet treats Friday, June 1, in recognition of National Donut Day, which will celebrate its 80th anniversary.
Westborough, Mass-based Cumberland Farms Inc. is offering customers a free doughnut with the purchase of any Farmhouse Blend hot or iced coffee, or a beverage from the Chill Zone, including HYPERFREEZE. The promotion runs from 5 a.m. to 10 a.m. at all Cumberland Farm locations.
Kwik Trip, which operates more than 600 locations across Wisconsin, Minnesota and Iowa — is offering its Kwik Rewards members a free Glazer Donut, limit one per account.
Not to be outdone by the convenience channel, Dunkin' Donuts will ring in the day with a promotion for a free doughnut with the purchase of any beverage. Meanwhile, Krispy Kreme and LaMar's Donuts — which operates in Kansas, Colorado, Arizona, Missouri and Nebraska — will both celebrate the day with one of the sweetest deals: customers can nab one free doughnut of any variety, no purchase necessary.
Big-box retailer Walmart will get in on the action by giving every customer a glazed doughnut Friday. The company expects to give out more than 1.2 million of the fried treats, reported USA Today.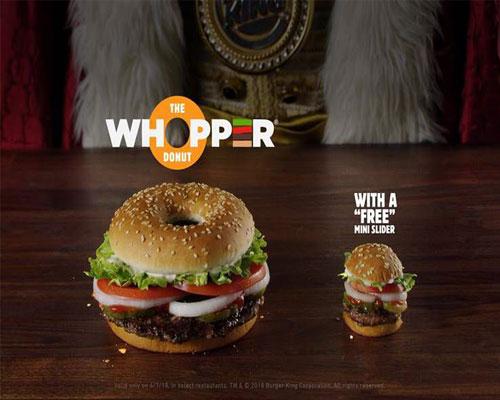 Even fast food restaurants are joining the festivities. Burger King is serving up "flame-grilled donuts," or Whoppers with a hole cut out of the middle and a free mini doughnut slider on the side. The festive burgers are only on sale in Boston, Miami, Los Angeles, New York and Salt Lake City.
According to NationalDayCalendar.com, National Doughnut Day was created by The Salvation Army in 1938 to honor the women who served the doughnuts to soldiers in World War I. This day began as a fundraiser for Chicago's Salvation Army, with the goal to help the needy during the Great Depression.
don't knock doughnuts
With more than 10 billion doughnuts made each year, a new survey from Dawn Foods, a global manufacturer and ingredients supplier to bakeries around the world, revealed what consumers think about the sweet fried treats.
Here are the insights Dawn Foods' inaugural Donut Day survey found:
Tried & True Flavors Are Still Winners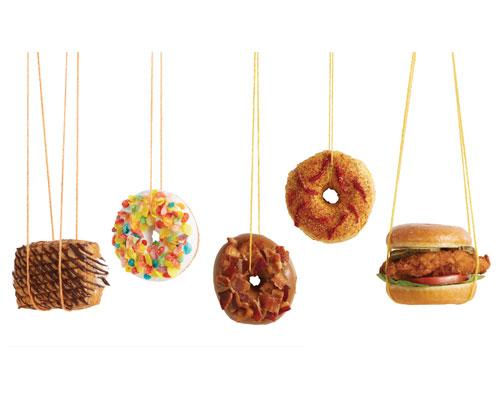 The top unique donut flavors all adults crave range from nostalgic s'mores and peanut butter & jelly, to edgy flavors infused with alcohol and bacon:
S'mores (29 percent)

Mango (18 percent)

Alcohol-inspired (17 percent)

Breakfast cereal, bacon-infused, and peanut butter & jelly were tied with 16 percent
Still a Popular Treat
More than a third of consumers (37 percent) eat donuts at least once a month.
Classic flavors remain strong
More than 50 percent prefer classic doughnut dough flavors such as chocolate (22 percent), plain (16 percent) and old fashioned (13 percent).
Younger consumers branch out
Eighty-two percent of millennials and Gen Z consumers are interested in trying new and unique donut flavors, like pickle, sriracha and s'mores.
Parents prefer tipsy donuts
Those most interested in trying alcohol-inspired donuts were parents (21 percent).
The Wild West
West coast consumers are the most adventurous donut eaters, with 72 percent saying they'd try bold donut flavors.
Men are spicier than women
Seven percent of men said they would try a spicy donut (habanero or sriracha), while only 5 percent of women would.
"Today, the options to delight consumers are virtually limitless. Whether it's National Donut Day or Friday at the office, we know donuts will continue to be enjoyed by consumers for years to come," Angie Goldberg, chief marketing officer of Dawn Foods.
More information on the survey's findings is available here.