10/24/2017
It's Still Lonely at the Top for C-store Women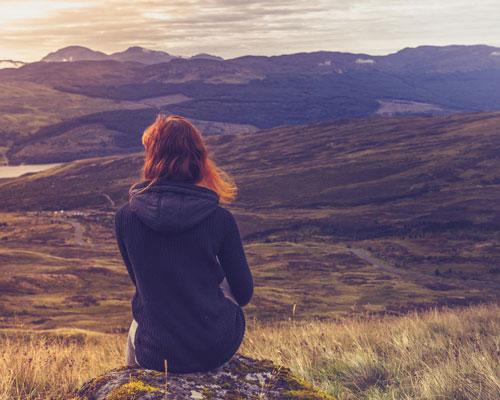 NEW Communications Manager Barb Grondin Francella recalls attending a high-level convenience store conference early in her career when she worked as an editor for Convenience Store News. As she rushed through a crowd of men to pick up her badge, the woman at the registration desk looked at Barb and didn't miss a beat: "Would you like to sign up for the spouse shopping trip on Tuesday?"
Since then, the c-store industry has hired and advanced more women at every level. More women are found in the executive ranks, too. The annual CSNews Top Women in Convenience awards program demonstrates the strides being made. But it is still true that when women are present at the highest levels, the other people in the room are still mostly male.
Most senior executives — male and female — experience feelings of isolation. Half of the CEOs participating in a 2012 Harvard Business Review survey revealed that they experience feelings of loneliness in their role. Within that group, 61 percent said loneliness hindered their performance. First-time CEOs were particularly susceptible to those feelings; nearly 70 percent who said they experienced loneliness admitted it negatively affected their performance.
The challenges posed by this isolation aren't limited to the c-suite. Anyone moving up the ranks can be surprised by how isolating their new authority can be. But for women leaders, that challenge is often exacerbated by being the first woman in the role, conscious and unconscious gender bias, preconceptions of "what women leaders are like," and the lack of female peers. The potential to feel "different" or "token" is even higher.
Flying Solo
Consider Jan Fields, who worked her way up from crewmember to the No. 2 role of president of McDonalds USA, which she held until 2012 when she was fired after disagreeing with her boss about menu pricing strategy. Fields describes her experience at the top of the corporate ladder this way: "You're the only woman. It's very lonely," she told The New York Times in July. "I was at a high level playing in a golf foursome with all high-level men. One said, 'I didn't know you knew how to play.' I said, 'You never asked me.' I never drank with them. I never tried to be one of the guys. I spent more energy on performance."
Feelings of aloneness can be debilitating for some women leaders. A 2014 study by sociologists Tetyana Pudrovska of University of Texas-Austin and Amelia Karraker of Iowa State University found mid-career women who serve in leadership roles are more likely than men in the equivalent roles to suffer from chronic stress and symptoms of depression.
"Years of social science research suggest that women in authority positions deal with interpersonal tension, negative social interactions, negative stereotypes, prejudice, social isolation, as well as resistance from subordinates, colleagues and superiors," Pudrovska told the UT News campus publication.
This is just one study — and every woman experiences and handles stress and the challenges of her job differently. But feelings of isolation are detrimental to job performance, career satisfaction and, I believe, play a key role in women's decisions to fulfill their ambition.
Here are a few strategies women can take to reduce feelings of isolation as they step into leadership roles:
Re-think your network.
In the words of Dorothy Day, "We have all known the long loneliness, and we have found that the answer is community." Join a peer group and create a network of women at your career level who will relate to — and may have personal experience with — the day's challenges and opportunities. Look outside your own company, where corporate politics may not support honest discussion about the challenges at the top. NEW members can tap into the NEW Member Community at newonline.org to create connections and start conversations with peers.
Reconsider your expectations for workplace relationships.
Meeting with team members or peers for feedback before making a key decision can reduce feelings of isolation and boost decision-making confidence. But employees want a leader with the power and integrity to act in their and the business' best interests, one who's transparent and authentic. They don't expect — or want — to receive a Facebook friend request from the senior vice president or an "OMG! Did you watch 'Game of Thrones' last night?!" text from the CEO.
Accept the reality of senior leadership.
Sometimes you'll have company knowledge that you can't share. Not talking about a business development with a trusted ally is uncomfortable and feels unnatural. Practicing extreme discretion can be very stressful. I've had to learn to "file it at the door" and not bring that stress home to my family.
As the very wise Theodor Geisel wrote in "Oh the Places You'll Go," his international bestseller on ambition and leadership, "All alone! Whether you like it or not, alone is something you'll be quite a lot!"
Editor's note: The opinions expressed in this column are the author's and do not necessarily reflect the views of Convenience Store News.
Sarah Alter is president and CEO of the Network of Executive Women, Retail and Consumer Goods, a learning and leadership community representing more than 10,000 members, 950 companies, 100 corporate partners and 20 regional groups in the United States and Canada. Learn more at newonline.org.