Jernigan Oil Launches Comprehensive Customer Rewards Program
Get great content like this right in your inbox.
Subscribe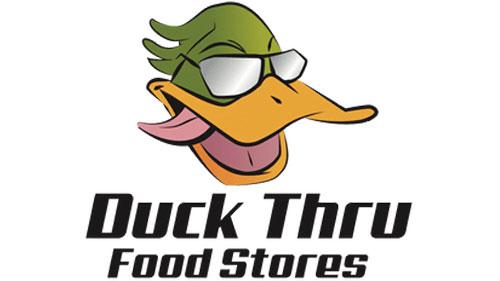 AHOSKEIA, N.C. — Jernigan Oil is teaming up with Outside Networks Inc. to launch Duck Thru Rewards, a comprehensive customer rewards program.
The program, designed to engage customers and increase basket size for Jernigan's 52 Duck Thru Food Stores, will reward customers for gas purchases and provide discounts for everyday staples.
"With competition stronger than ever, declining tobacco sales, and the ability to reach our customers with the click of a few buttons, a loyalty program was a must-have for Duck Thru," said Miles Harrell, vice president of operations for Jernigan Oil.
"After an extensive search for a loyalty company that could do everything that we felt would give customers easy access to becoming a Duck Thru Rewards cardholder or member, teaming up with Outside Networks was an easy decision. The team at Outside has made the introduction of Duck Thru Rewards seamless," he added.
Highlights of the program include:
Members receive 25 cents off per gallon on their first fill up after registering for the program and earn 10 points per gallon and 20 points per dollar on in-store purchases.

Members are eligible for special pricing on everyday items such coffee, fountain and tea beverages, pizza, energy drinks, tobacco and fuel purchases.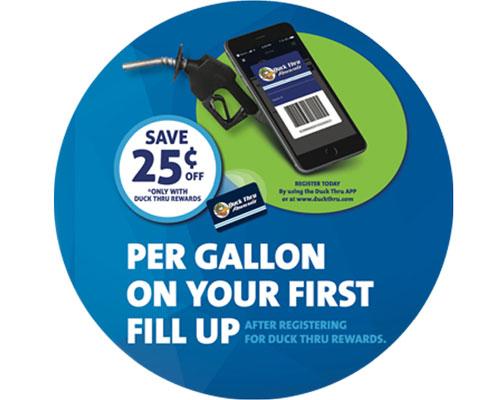 Members can unlock exclusive rewards by downloading the Duck Thru mobile app to redeem points on fuel and in-store items for store merchandise, fuel rollbacks and charity donations.

Members are automatically enrolled in clubs that allow them to earn the seventh item free after purchasing six. Club categories include coffee, fountain and tea beverages, 20-ounce Pepsi products, Red Bull, Monster, Jack Links and M&M'S
According to the Jernigan Oil, Duck Thru Rewards was designed for ease of use to reduce barriers and ensure customers are encouraged to utilize the program. Unlike many programs offering only one form of identification, Duck Thru Rewards members can utilize their rewards card, phone number or mobile ID for their transactions to receive member benefits.
The Jernigan team will be able to utilize Outside Networks' comprehensive dashboards to review member spend and trip frequency, behavior indicators such as membership activity, and other analytical data. This information can be accessed via web, mobile or broadcast on their office television system. This data allows the team to review performance of the program and update their process quickly to make modifications that will increase engagement and business results, according to Outside Networks.
"The ability to influence member behavior is really the purpose of launching a loyalty program and to do that you need organizational execution plus a robust engagement strategy," said Melissa West, vice president of Loyalty Marketing for Outsite Networks. "Jernigan's commitment to building a loyalty culture from day one combined with Outsite Networks' C-Store Analytics and Engagement platform has enabled them to capitalize on the opportunity to build baskets and increase visits in their market in a very short period of time."
Ahoskie-based Jernigan Oil Co. is parent company of Duck Thru Food Stores, with more than 50 locations throughout southside Virginia and northeast North Carolina. It is also a full service petroleum products distributor offering Shell and Duck Thru fuels and LP gas to homes, farms and businesses.