Keurig Dr Pepper to Acquire Enhanced Beverage Company
Get great content like this right in your inbox.
Subscribe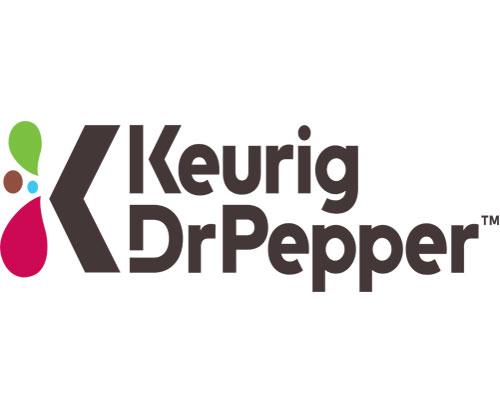 BURLINGTON, Mass. and PLANO, Texas — Keurig Dr Pepper entered into a definitive agreement to acquire CORE Nutrition LLC, a premium-enhanced beverage company.
The transaction is valued at $525 million, or approximately $435 million net of anticipated tax benefits.
Founded in 2015, the rapidly growing Core Nutrition portfolio includes CORE Hydration, a premium, nutrient-enhanced bottled water, and CORE Organic, USDA-certified organic enhanced fruit hydration. Both are currently distributed by Keurig Dr Pepper.
"We created CORE to meet the increasing desires for innovative, enhanced water offerings with functional benefits for today's modern consumer," commented Lance Collins, founder of CORE. "Keurig Dr Pepper has been an outstanding partner for CORE and I am certain that, under its ownership, CORE will continue to see tremendous long-term success. 
"I am a strong supporter of the Keurig Dr Pepper strategy and business model and am looking forward to being a shareholder in the company," he added.
CORE has been a Keurig Dr Pepper allied brand since 2016, with the latter currently managing approximately two-thirds of CORE's U.S. distribution. Net sales of all CORE beverages have grown at an average annualized rate of approximately 115 percent over the past three years, with current retail sales across both measured and unmeasured channels estimated in excess of $200 million in the latest 52 weeks.
"CORE has been a valued and successful allied brand partner, and we are pleased that this on-trend beverage will become part of our owned Keurig Dr Pepper family of brands," said Keurig Dr Pepper CEO Bob Gamgort. "Our sales and distribution capabilities have helped fuel significant growth for the CORE portfolio. Through this transaction we intend to realize the full growth potential for the business."
Following the closing of the acquisition, both CORE Hydration and CORE Organic will continue to be distributed primarily through Keurig Dr Pepper's company-owned direct store delivery network and independent distributor network, while certain select existing CORE Nutrition distribution partners are expected to maintain their channel coverage.
Bonnie Herzog, managing director of tobacco, beverage and convenience store research at Wells Fargo Securities LLC, said she is not surprised by the news that Keurig Dr Pepper has entered into the definitive agreement to acquire CORE Nutrition.
"We believe that some allied brands are still re-evaluating their relationship with Keuirg Dr Pepper following the close of the Keurig/Dr Pepper Snapple merger and believe that Keurig Dr Pepper may have no choice but to acquire some of them in order to avoid losing them to new distribution partners, as has been the case already with FIJI and BODYARMOR," she explained.
The analyst said it is encouraging that Keurig Dr Pepper will now fully benefit from CORE's robust growth profile and that the transaction is likely to be accretive to EPS in 2020 and beyond.
"However, it's not fully clear what role CORE current management team will play following the acquisition, and we are cognizant that without their direct day-to-day oversight, the brand's momentum might moderate," she noted. "All-in, given our concerns about continued allied brand defections, as well as continued pricing pressures across legacy Keurig's K-cup portfolio, we maintain our Market Perform rating on Keurig Dr Pepper."
The transaction is subject to customary closing conditions and is expected to close by the end of 2018. Evercore acted as financial advisor to Keurig Dr Pepper and Skadden, Arps, Slate, Meagher & Flom LLP served as legal counsel. Gibson, Dunn & Crutcher LLP served as legal counsel for CORE Nutrition and Whipstitch Capital provided a fairness opinion.
Keurig Dr Pepper is a North American coffee and beverage company with annual revenue in excess of $11 billion. Its portfolio includes more than 125 owned, licensed and partner brands and its key brands include: Keurig, Dr Pepper, Green Mountain Coffee Roasters, Canada Dry, Snapple, Bai, Mott's and The Original Donut Shop.